Government has already placed an order for five million Pfizer vaccine vials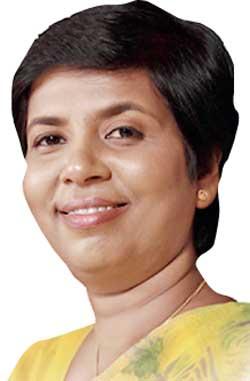 By Sheain Fernandopulle
The National Medicines Regulatory Authority (NMRA) yesterday granted approval for the emergency use of Pfizer vaccines as shield for COVID virus in Sri Lanka, State Minister of Primary Health Care, Epidemics and COVID Disease Control Dr. Sudarshini Fernandopulle said.
She told the Daily Mirror that the NMRA Advisory Panel granted the approval, which means the NMRA had approved the vaccine for emergency usage.

"Accordingly, the Government has already placed an order for five million Pfizer vaccine vials," she said. Meanwhile, Dr. Rajeeva de Silva, a member of the eight-member Panel of Experts on COVID vaccines speaking to the Daily Mirror said they had submitted the recommendations on Pfizer, based on the details they were provided with.

Based on evidence from clinical trials, the Pfizer-BioNTech vaccine is 95% effective against COVID.
Recommendations on Pfizer had been submitted, based on the details they were provided with