Appeals to friends and well-wishers to give him whatever amount possible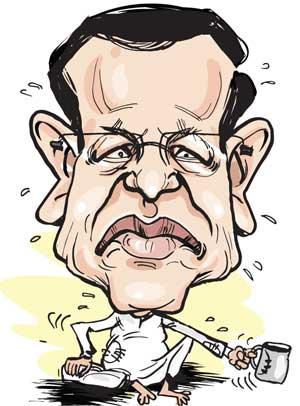 By Ajith Siriwardana
Former President Maithripala Sirisena said the six months given to him to pay the fine of Rs. 100 million over the Easter Sunday Attack ruling was running out and appealed to his friends and well-wishers to give him whatever the amount possible to pay the fine.

Speaking at a gathering in Baddegama, he said the Supreme Court imposed a fine of Rs. 100 million in connection with the Easter Sunday Attack and that three months have already gone by with only three more months left to pay the fine.
He said he had neither looted nor bombed, but has to pay the fine just because some officials in his government had overlooked their responsibilities. "The Supreme Court ruling clearly says that no one had informed me of the intelligence information over the Easter Sunday attacks," he said.

"I was ordered to pay Rs. 100 million, I neither looted nor bombed. Nowadays, I am collecting the money from my friends and well-wishers. If possible, give me whatever the amount you can, as three months have already elapsed from the six months' time given to me to pay the fine" he added.

The former President said he was unaware what would happen if he failed to pay the fine on time, as he was not a legal expert.
"I don't know whether I will be imprisoned or whether I would be subject to any other court decision, if I failed to pay the fine.
---
---