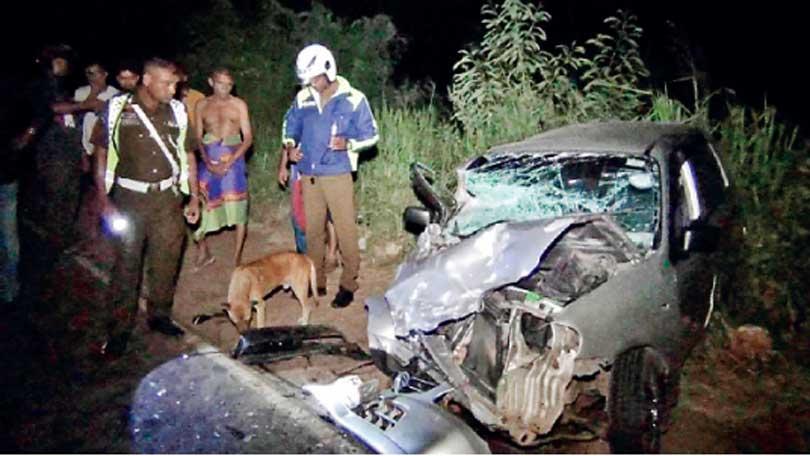 By Dayaratne Embogama
One died and at least eight others were seriously injured in a head on collision of two cars at Alankulama on the Anuradhapura – Padeniya road.
An elderly woman of Kudagollewa in Galewela K.D.B.Piyaseeli (65) died in the accident. The injured were admitted to Anuradhapura teaching hospital. A spokesman for the hospital said the driver of one motorcar and a four year old child were in a critical condition. Police said one of the cars had been driven by an engineer from the Anuradhapura Irrigation Office and that he had fallen asleep at the wheel and the car had veered across the road and collided with another car coming on the opposite side of the road. Residents of the area had evacuated the passengers trapped in the wreckage and rushed them to hospital.

Anuradhapura Police are conducting further investigations.
---
---