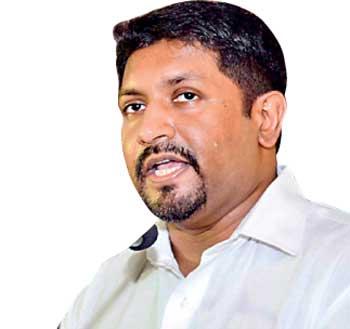 By Yohan Perera
The ideas of youths in the north and in the south should be reconciled in order to bring in a revolutionary transformation in the nation, UNP Deputy Leader Ruwan Wijewardene said yesterday.
"Sri Lanka will end up like the birds in the 'Sammodamana Jathaka'. The story in the Buddhist literature says individual attempts by birds to escape from the net laid by hunters failed. However, these birds were not able to escape as they decided to fly away on their own until Bodisathwa preached the value of unity," Mr. Wijewardene said.

"Some Asian nations have considered Sri Lanka as a role model for development in the past but many of these nations have developed much more surpassing us. Sri Lanka has got plenty of opportunities for development during the last 75 years.

The nation would have been able to avoid the present crisis if unity was achieved, putting aside political ambitions. Sri Lanka cannot afford to be happy when looking at what other nations have achieved over the years," he added.

"Sri Lankans should strive to convert their nation into a developed nation by the time it celebrates the centenary year of its independence.
---
---