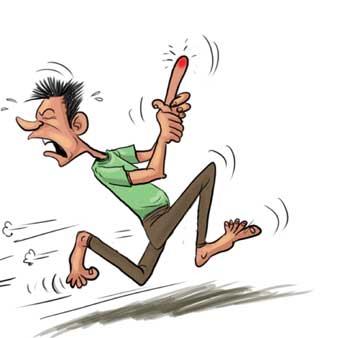 By Nishantha Kumara
An individual who entered a house at Kandeketiya at the dead of night by force and attempted to sexually abuse a woman, had one of his fingers bit off by her in the scuffle. The incident happened on Wednesday night, police said.
Police said the injured man had fled the area after the scuffle but there was no information of him admitting himself to a hospital to get treatment for his injured finger.

The woman concerned had been alone in the house when the intruder wrapped himself in a bedsheet and entered to prevent being identified. However as the man tried to force himself on her, she bit off one of his fingers causing him to run away in severe pain.

A team from the Danketiya Police Station rushed to the scene after she called 119 and initiated investigations. However she informed the police that she was could not identify the suspect.

Police are conducting further investigations to arrest him and remain on the look out for a man with a bitten finger.
---
---