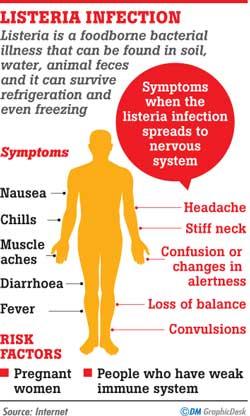 By Ajith Lal Shanthaudaya and Ranjith Rajapakse
All employees in makeshift food stalls in Hatton, Palabathgala, and Erathna Sri Pada routes up to the Sri Padasthana were subject to medical examination under the ongoing Listeria prevention campaign launched by Health authorities in the Ratnapura District since last Friday (17) . A team of more than 40 public health inspectors had been deployed to check food stalls along the three Sri Pada routes up to the Sri Padasthana.

Administrative PHI of MOH office S.Baskaran said this precautionary step was taken to prevent any possible spread of Listeria in the wake of the death of a woman working in a food stall who is suspected to have died of the disease.
He said all food stalls on the Sri Pada routes were checked and samples' of Dairy products collected and referred to the Ratnapura MOH office for immediate laboratory tests.
PHI Pradeep Kumarasinghe said the bacteria identified as Listeria Monocytogenes could be found in soil and decaying refuse in the environment and inside food stalls. The PHI said they launched a programme to create awareness among pilgrims on precautionary measures to be adopted.
---
---