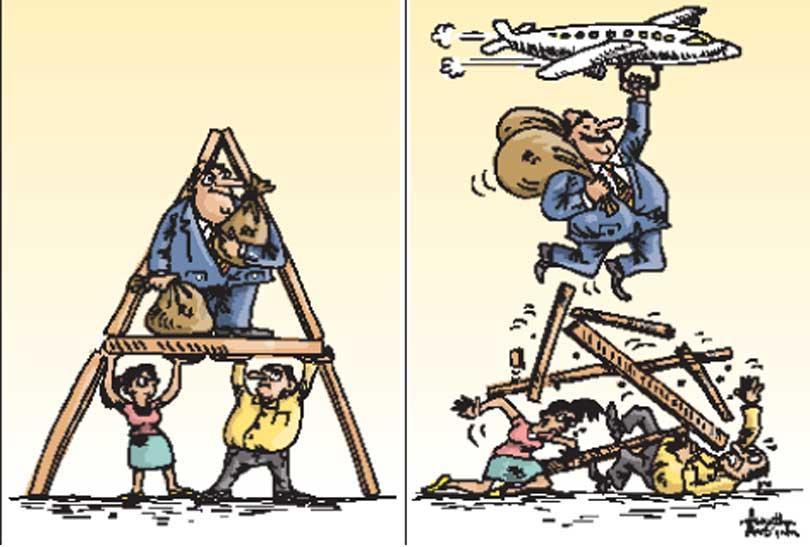 By Piyumi Fonseka and Bingun Menaka Gamage
Many illegal pyramid schemes are fast spreading across Sri Lanka, from the time the Covid-19 pandemic made inroads into the country, Director of Resolution and Enforcement Department of Central Bank D.M.D.B. Dissanayake told Daily Mirror during an interview.

"Introducing the schemes as "life-changing home-based business opportunities", the companies are conducting all the recruiting and meetings via Zoom," he said. A "Pyramid Scheme" is defined by the Central Bank as a scheme under which a person makes a payment to get the right to recruit others into the scheme for which he receives an income. The new recruits also make payments to get the right to further recruit others and in turn receive incomes for such recruitment.

To gain firsthand experience, the writers signed up for Zoom-based presentations being carried out by three different companies including one by 'Best Life International' and were able to learn how clever the promoters were at manipulating potential clients.
Daily Mirror interviewed many Sri Lankans who had also fallen prey to these dubious schemes, former employees at those infamous companies and got access to much unknown information on how the schemes were operating and who were those behind them. Read the full story
---
---