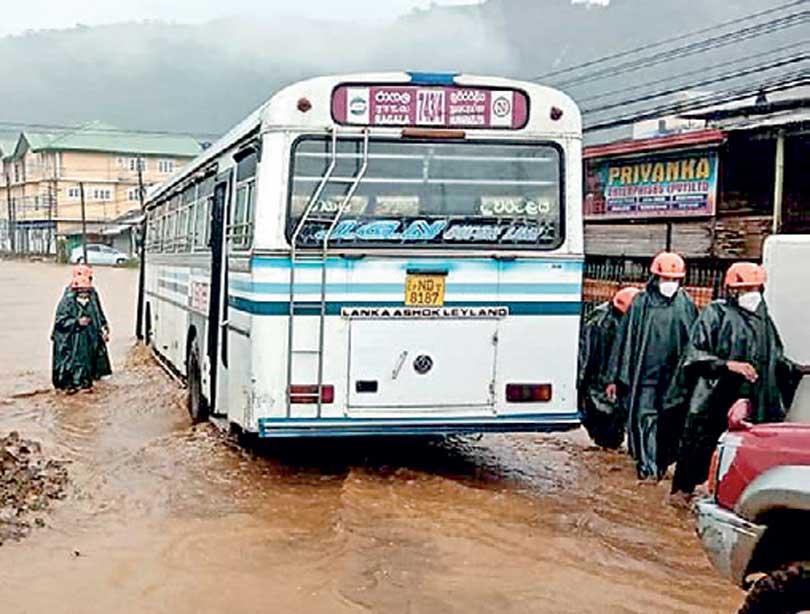 Several areas including Nuwara Eliya, Hawa Eliya and Kandapola towns had experienced floods on Saturday (23)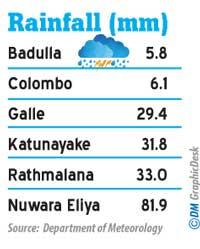 By Ranjith Rajapakse and Shantha Chandrasiri
Inclement weather experienced at present in the central hills has resulted in a disastrous situation in several areas.
Asst.Director of the Nuwara Eliya District Disaster Management Unit Ranjith Alahakoon said several areas including Nuwara Eliya, Hawa Eliya and Kandapola towns had gone under water on Saturday (23) and that shops and boutiques and the vegetable cultivation had been affected by floods.

He said transport to Bogawantalawa Bogawana Estate had come to a stand still due to obstruction to traffic caused by trees that fell.