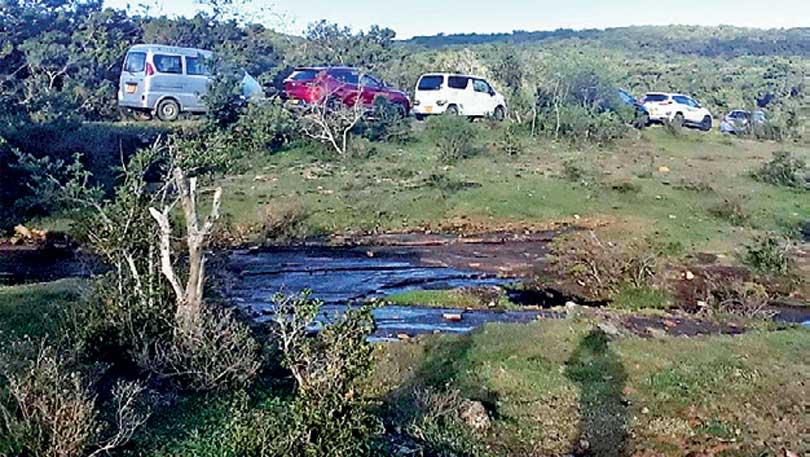 The presence of vehicles registered in other provinces was a clear indication that hundreds of tourists from other provinces too had arrived
By Mahesh Keerthiratne
A heavy influx of local tourists was experienced in the Knuckles tourism zone including Reverston, Pitawala Pathana, Seraella, and Bambarakiri Ella areas during the last four days of the long weekend holidays.
Meanwhile the presence of vehicles registered in other provinces was a clear indication that hundreds of tourists from other provinces too had arrived despite intensified inter provincial travel restrictions.

However, it was sad that several tourists ignored the health guidelines and even refrained from wearing the face masks.
Several tourists ignored the health guidelines and even refrained from wearing the face masks