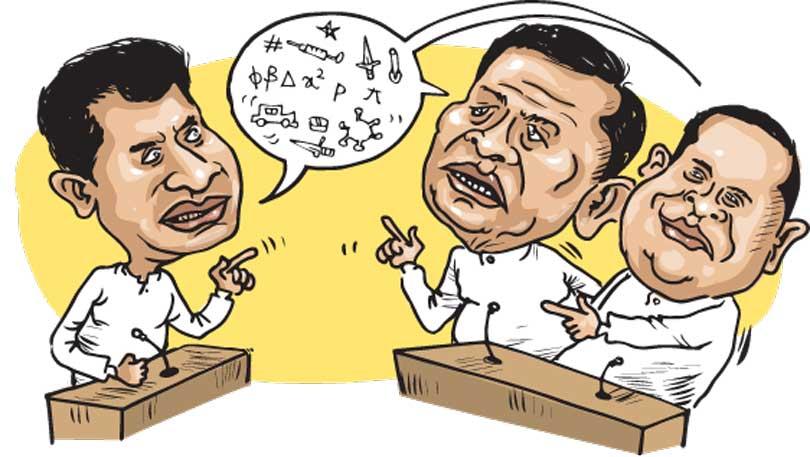 Unparliamentary language was freely used bringing the sessions to a disarray
By Yohan Perera and Ajith Siriwardana
Government and SJB MPs were engaged in heated arguments at the Parliament yesterday by MP's accusing each other of theft.
State Minister Channa Jayasumana, SJB MPs Dr. Rajitha Senaratne and Harin Fernando were engaged in the arguments over the destroying of data belonging to National Medical Regulatory Authority(NMRA).
Dr. Jayasumana said there had been a scam worth of nearly a billion Rupees in purchasing a certain cancer drug. "This scam has been uncovered by the special presidential commission appointed by former President Maithripala Sirisena. We will start a fresh investigation on it," he said.

"Former Minister of Health Rajitha Senaratne had introduced special legislation to help the pharmaceutical mafia and we will abolish it shortly," he added. Earlier Dr. Senaratne accused Dr. Jayasumana of purchasing 'Range Rover for his wife and purchasing a house in Sri Jayewardenepura Kotte.

"I will file a defamation against Dr. Senaratne ," Dr. Jayasuman said denying the allegations,

MP Fernando said the information that had been deleted from the NMRA data are details with regard to tenders pertaining to COVID 19 medical equipment. "The on line data system of NMRA was established in January 2021," he said.

Unparliamentary language was freely used bringing the sessions to a disarray