At least 14 statements have been recorded so far
Borella Police first commenced investigations into the incident after the hand grenade was found on January 11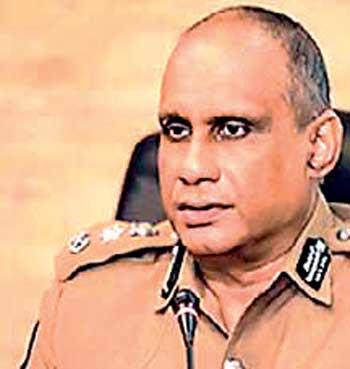 By Darshana Sanjeewa Balasuriya
At least 14 statements have been recorded so far in connection with the recovery of a hand grenade at the Borella All Saints' Church and those involved in the incident will be arrested irrespective of their position, IGP C.D. Wickramaratne said.
In a special statement the IGP said that those involved will be arrested soon.
The IGP said that the Borella Police first commenced investigations into the incident after the hand grenade was found on January 11.

Thereafter the Colombo Crimes Division took action to take over the investigation.

The IGP said that relevant CCTV footage is used for this investigation in accordance with the provisions of the law and further investigations will be carried out through scientific, technical, environmental and personal evidence, with the assistance of experts in the relevant fields. These investigations are still in the early stages, he said.
A full investigation will be carried out into the person or persons who brought the grenade to the church, the motives behind the conspiracy and the persons who aided and abetted it.

The facts regarding the incident have already been reported to the court and further reports regarding the progress of the investigation will be submitted to the court.
Facts regarding the incident have already been reported to the court