President Gotabaya Rajapaksa had decided to extend the ongoing travel restriction, but under certain conditions
Closer to June 21, the COVID-19 task force will review the health situation once again and decide whether to extend the travel restriction till the end of the month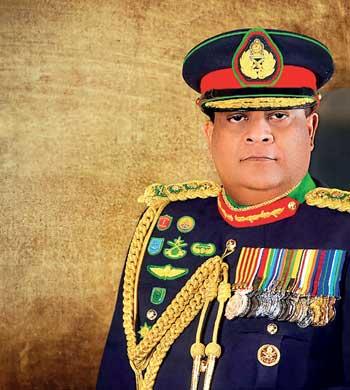 By Jamila Husain
The ongoing islandwide travel restriction has been extended till June 21, 4 a.m., under the instructions of President Gotabaya Rajapaksa, Army Commander General Shavendra Silva said yesterday, which is a complete U-turn from General Silva's statement on Thursday which said the restrictions will be lifted on June 14.
General Silva told Daily Mirror that following a discussion with the COVID-19 task force last afternoon, President Gotabaya Rajapaksa had decided to extend the ongoing travel restriction, but under certain conditions.
Under the new conditions, all factories including apparel factories, major construction projects, essential services, economic centres, who will be notified what days they can open per week, those involved in agricultural projects, organic fertiliser manufacturers and weekly fairs (sathi pola) will be allowed to operate.
General Silva said those falling under the above categories will be handed passes to operate next week.
The Daily Mirror learns that closer to June 21, the COVID-19 task force will review the health situation once again and make a decision on whether to further extend the travel restriction till the end of the month.

General Silva has urged all those who do not fall under the above categories to stay at home as a work from home policy was in place.

Police will continue to check all passing vehicles and ask for documentation and the purpose of their visit.
Sri Lanka yesterday reported its highest single-day death toll with 101 deaths reported, leading to the total death toll from the virus reaching to over 2000.

Some health officials have requested the government to go in for a complete lockdown at least till the end of the month to prevent a further spread of the pandemic which has exhausted the health system and made hospitals operate on a full patient capacity.
Some health officials have requested the government to go in for a complete lockdown at least till the end of the month
Police will continue to check all passing vehicles and ask for documentation and the purpose of their visit