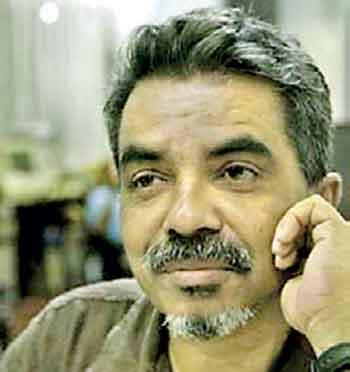 By T. Farook Thajudeen
Colombo Special Trial-at-Bar yesterday fixed to hear Journalist Prageeth Eknaligoda's murder trial from March 11 until March 26 against nine accused army officials on charges of 'kidnapping and conspiring to murder' journalist Prageeth Ekneligoda during January 25 to 27, 2010.

The Special Trial-at-Bar Judges Sampath Abeykoon, Sampath Wijeyratne and Gihan Kulatunga made this order consequent to DSG Dileepa Pieris pleading court to postpone the trial for a further period as the prosecution had to peruse the documents filed in the case before the trial.
Consequently the trial was fixed to hear on March 11,16,17,24 and 26.
The accused were indicted by the Attorney General for 'Kidnapping or abducting Mr. Eknaligoda with intent secretly and wrongfully to confine him,' murder and for unlawful assembly with a common object to commit a crime.

The first to eighth accused were further indicted for committing the offence in common intention with each other under Section 32 of the Penal Code.

The ninth accused was indicted for abatement while the other accused were indicted for kidnapping, wrongful detention against his will. The first complaint of the disappearance of Journalist Eknaligoda was received by the Homagama Police on January 25, 2010. Though the investigations had been carried out by both the Homagama Police and the Colombo Crime Division they could not conclude the inquiry for some reason. Subsequently, the investigation was taken over solely by the Criminal Investigation Department, who concluded it.
According to the evidence revealed during the investigation, Mr. Eknaligoda had openly supported the common presidential candidate in the presidential election held on January 26, 2010. It was revealed from the investigation that he had mockingly criticised then President Mahinda Rajapaksa by stressing on corruption allegations against him and the family, in a way that impliedly favoured the common candidate's election campaign.