Travellers not boarded into flight unless their PCR is negative
Mandatory negative PCR report required prior to arriving at airport
Only fully vaccinated people and those with negative reports allowed to leave airport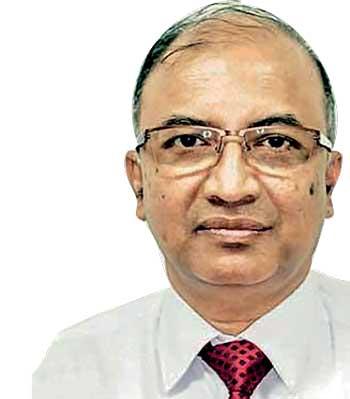 In the wake of fears amongst people that Omicron might enter Sri Lanka wreaking havoc, the Health Ministry yesterday said all preventive measures had been taken at the country airports to prevent more possible COVID-19 patients from entering the country.
Deputy Director-General of Health Services Dr Hemantha Herath said a spate of safety control measures had been taken at airports to make sure a COVID patient does not enter.

"Before disembarking, travellers are not boarded into a flight unless their PCR report is negative plus it is also mandatory for the travellers to carry a negative PCR report obtained within 72-hours when arriving at the airport," he said. "The fully vaccinated people and people whose PCR test report is negative will only be allowed to leave the airport. Every other traveller will be sent either to a treatment or quarantine centre," Dr Herath explained.
He proceeded to say that although it is not possible to direct samples of every tourist to genetic sequencing, samples of suspected and high-risk people are sent to laboratories for testing. Thus, Dr Herath reiterated that every possible step had been taken to prevent COVID patients who arrive from foreign countries from releasing into society.
Although it is not possible to direct samples of every tourist to genetic sequencing, samples of suspected and high-risk people are sent to laboratories for testing