Says wine stores should register NIC numbers of all who make purchases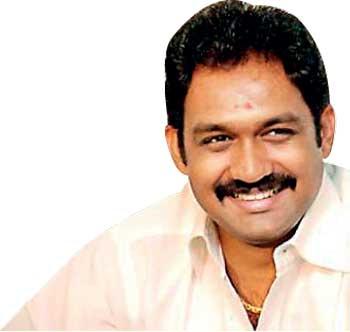 Ceylon Workers' Congress (CWC) Vice President Senthil Thondaman has proposed for the officials of the COVID-19 task force to record the National Identification Card (NIC) number of all citizens who make liquor purchases in an effort to exclude such persons from Government granted relief provided to low-income families during the ongoing pandemic period.
"If a person from a low-income family is able to afford liquor, then such a person will be able to afford basic rations for survival as well. If wine stores register the NIC numbers of all persons who make purchases, we can exclude these people from benefiting from Government relief," he said in a WhatsApp message to the media.
With regard to the Government's plan to distribute an allowance to low-income families who have lost their livelihood due to the imposition of the quarantine curfew, Thondaman stated that the country is facing a financial crisis and it is the duty of every citizen to act accordingly.

Accordingly, he proposes that by excluding the distribution of allowances to those who are able to purchase liquor, more deserving families can benefit from an increase of the Covid relief allowance provided to them.
"There are a lot of daily wage earners in this country. There are elders without children who have no one to look after them. People from all walks of life are placed in difficult situations and have trouble surviving when there is a lockdown. To ease their financial strain, we can give them higher relief amounts by excluding those who are able to buy liquor from benefiting through such grants," he stated.

Thondaman also stated that with the emergence of new variants of the virus, the Covid situation will likely prevail for another 3 to 4 years to come and therefore, it is important to strategise in manners like this which will contribute to a long term solution.

"We must not work by votes, we must guide the people. While there are some politicians who work for votes, we should guide them on what is right and wrong," he concluded.
If a person from a low-income family is able to afford liquor, then such a person will be able to afford basic rations for survival as well