The digital wallet will enable citizens to store essential personal documents, including passports, birth, marriage and educational certificates on their mobile phones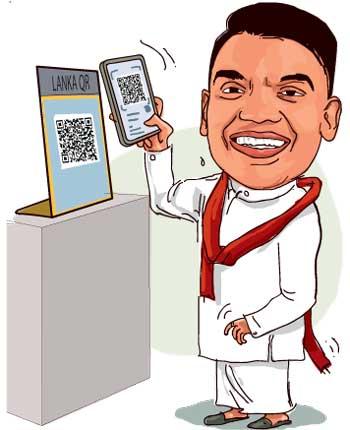 By Darshana Sanjeewa Balasuriya
A digital wallet will be introduced to every citizen after issuing the Digital National Identity Card, Minister Namal Rajapaksa said.
He said it would allow the citizens to keep their essential personal documents, including passports, birth certificates, marriage certificates and educational certificates, in a "digital wallet" on their mobile phones and present them on demand.

The Minister pointed out that the project is expected to be completed within 30 months.

He made these remarks while speaking at the launch of the LANKA QR code introduced by the Central Bank for mobile payments in Gampaha. Currently, the LANKA QR code payment project has been introduced in 13 major cities.

Speaking at the event, Tourism Minister Prasanna Ranatunga said that attention is focused on introducing the LANKA QR code to the tourism industry as well. Further steps will be taken on this in consultation with the relevant sections, he said.