Two fresh Monkeypox cases, including 15-day-old baby, reported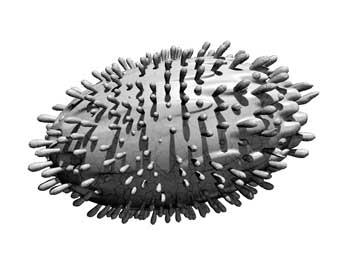 By Sheain Fernandopulle
In the wake of the detection of two fresh cases of Monkeypox yesterday (07) including a 15-day-old baby, Head of the Epidemiology Unit of the Health Ministry, Dr. Samitha Ginige urged people not to panic over the disease as there is no threat to the society.
Speaking to Daily Mirror, Dr. Ginige said none of the cases had originated from Sri Lanka and therefore, there is little chance of spreading the disease among others.
"All safety measures have been taken to prevent infected patients from being exposed to the society. Therefore, people should not panic," he highlighted.

Meanwhile, Infectious Diseases Hospital (IDH) Director Dr. Dinesh Koggalage advised the returnees from foreign countries to be vigilant over symptoms of Monkeypox.
The Health Ministry yesterday announced that it had detected two more individuals, including a child diagnosed with Monkeypox, bringing total cases to four.
According to health officials, the infected persons are a mother and a daughter who are returnees from Dubai. The woman who is a Philippine national had contracted the virus from her husband who was infected with the virus in Dubai.

Upon their arrival to Sri Lanka, the mother was tested positive. Subsequently, the baby with Monkeypox-like symptoms was admitted to the Lady Ridgeway Hospital on June 04 where the baby was suspected to have contracted Monkeypox and was transferred to the IDH.

At present, the two infected patients are currently receiving treatment at the IDH.

Sri Lanka detected its first case of Monkeypox on November 4 2022, after a 20-year-old man who returned to Sri Lanka from Dubai on November 01 tested positive.
Subsequently, the second case was confirmed on November 9, 2022.

Mpox (or monkeypox) is an illness caused by the monkeypox virus. It is a viral infection which can spread between people and occasionally from the environment to people via things and surfaces that have been touched by a person with mpox.

According to the WHO, common symptoms of mpox include a rash which may last for 2–4 weeks. This may start with, or be followed by, fever, headache, muscle aches, back pain, low energy and swollen glands (lymph nodes). The rash looks like blisters or sores, and can affect the face, palms, soles of the feet, groin, genital and/or anal regions. These lesions may also be found in the mouth, throat, anus, rectum or vagina, or on the eyes.
---
---