The number of patients reported daily is required to be reduced further for the country to feel comfortable
There was a time where zero COVID case was reported within the country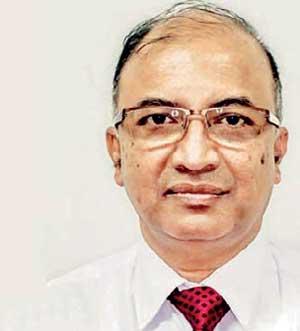 By Sheain Fernandopulle
The number of daily COVID-19 cases at present which ranges around 2,300 is still unbearable to the health system, Deputy Director General of Health Services Dr. Hemantha Herath said yesterday.
He told media that the number of patients reported daily was required to be reduced further for the country to feel comfortable.

"There was a time where zero COVID cases were reported within the country, but presently only the overseas returnees are added to daily count," he said. "There was also a time where only 100 to 200 cases had been reported in the country. We need to reach either of these situations in order to embrace normalcy," Dr. Herath added.