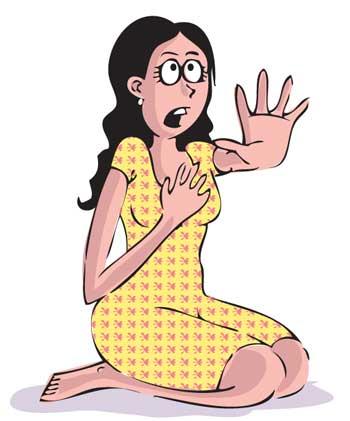 By Darshana Sanjeewa Balasuriya
The Opatha Police have commenced an investigation to arrest a charmer (Kapuwa) who allegedly raped a twelve-year-old minor girl at a house in Opatha, Galle while performing a Pooja for eight days.

Police said that a woman had brought the suspect charmer to her house to remove an alleged curse on her husband. The charmer had reportedly performed a ritual on her husband.
The charmer who saw the girl in the house told the residents that he could invoke a divine blessing upon their daughter after performing the Pooja for eight days, and the parents then gave their consent to do so.
According to the police, the Kapuwa spent time with the girl in a room of the house and on the night of the final day, he told everyone except the girl to leave the house until he calls them to get back. The parents had consented. It was reported that when the power cut was imposed in the area, the suspect raped the girl and threatened her with a knife not to tell anyone about it, and that she and her family members would be killed if she discloses it to anyone. However, the girl had reportedly informed her aunt about the incident, who later complained to the police. Meanwhile, Senior DIG Ajith Rohana told the Daily Mirror that an innocent girl's life had been destroyed by following superstitious belief and appealed to the people not to fall prey to such fraudsters.
---
---