Second dose of Sinopharm jab to be given after three weeks
Total population of people above 30 is 11.5 million
Target set to vaccinate all above 30 years before end August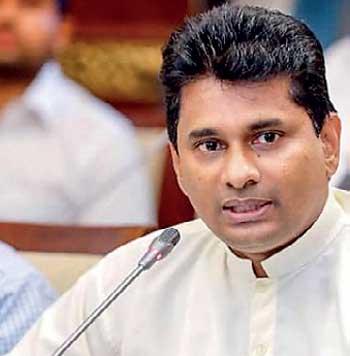 By Sheain Fernandopulle
The number of individuals who have received their first dose of vaccination against COVID-19 in the country has surpassed ten million, State Minister Prof. Channa Jayasumana said yesterday.
He told reporters that the total population of people above 30 is 11.5 million and added the remaining 1.5 million are to be given the vaccine.

"The target set by the President is to vaccinate all those who are above 30 years before the end of August. However, we are now confident and have the potential to achieve that task even before the given time," he said.
"As we have accelerated the vaccination drive in the country, we are hopeful that the individuals between 18 and 30 years would also be vaccinated once the task set by the President is over, he added.

The State Minister said around four million vials of Sinopharm vaccines would be delivered to Sri Lanka next week for the purpose of vaccinating those between 18 and 30.

Meanwhile, he said the attention had been drawn to offer the second dose of the Sinopharm vaccine after three weeks according to instructions by experts and the vaccine manufacturer.

"Although it was said earlier that the second dose of the Sinopharm should be given after a lapse of four weeks, it has now been recommended that the second dose could be given after three weeks," State Minister Jayasumana added.
Although it was said earlier that the second dose of the Sinopharm should be given after a lapse of four weeks, it has now been recommended that the second dose could be given after three weeks