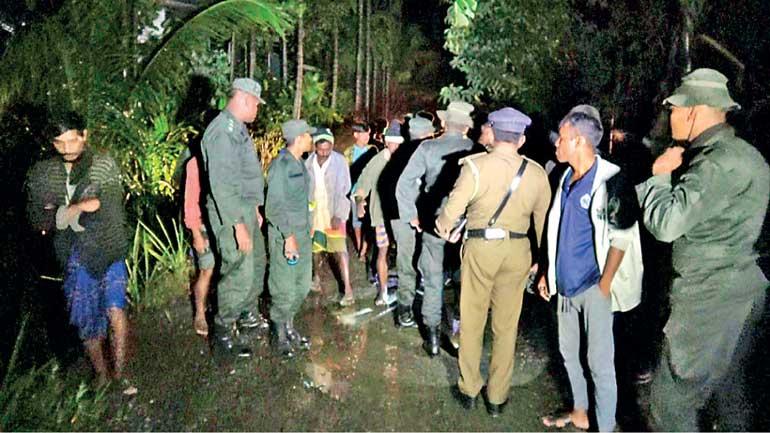 By Prasad Rukmal
Two children who, presumably, went in search of their mother who was late to be back after work had fallen into a canal at Bogoda in Haliela and drowned, the area police said. Their bodies were recovered yesterday afternoon by the Police and the Army.
The victims Umesh Satsara (10) and Dasmi Nadeeka (07) were brother and sister and residents of Kokatiyamaluwa in Haliela and students of Bogoda Maha Vidyalaya.

One of the bodies has been entangled to a log afloat on the water away from the location of the incident and the other hanging on a branch of a tree over the Halabaoya canal about three kilometres away.

Police investigations revealed that their father had been employed in a garment factory in Colombo and their mother as a manual worker in the area. On the day of the incident, the mother had been late to return and the two children had gone in search of her during heavy rain and drowned in their attempt to cross the canal.
OIC Haliela Police IP Ruwan Gunatileka is conducting further investigations on the instructions of SP P.M.Jayaratne.
---
---