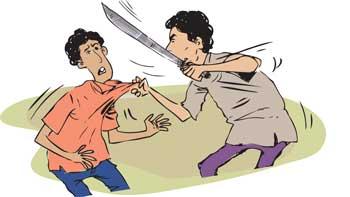 By Krishan Jeewaka Jayaruk
A boy from Weheragampita in Matara whose hand had been cut off at the wrist during a brawl over flying a kite was admitted yesterday to Matara General Hospital.

Two suspects who were brothers of one family, were taken into custody by Matara police in connection with the incident. They had assaulted the boy with a sword, separating his left hand at the wrist.
Relatives had brought the severed part of the hand soaked in ice cubes to the hospital and it was immediately dispatched to Colombo National Hospital with the injured boy. HQI Matara Police Roshan Hettiarachchi and OIC Crime Investigation Branch Rukman Kottage are conducting further investigations.
---
---