The number of Covid patients in the country now has reached 14,000 and continues to rise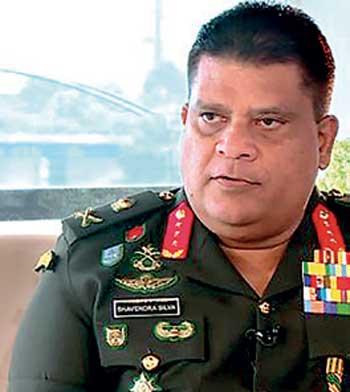 By Darshana Sanjeewa Balasuriya
Assuring that the Army will not let hospitals run out of beds to treat Covid-19 patients, Army Commander Shavendra Silva said that they will take shelter even under a tree and sacrifice their camps for the well-being of people of this country if the need arises. He said they are in the process of increasing the number of beds in hospitals in this country to treat the Covid patients.

"We had some issues on treatment beds in hospitals due to the sudden increase in the number of Covid patients. We have approximately 86,000 beds in hospitals across the country. Initially we were treating around 5,600 Covid patients. Then the military provided about 3,500 beds. That was how we managed to treat 8,000 plus patients in hospitals, " he said.

However, he said the number of Covid patients in the country now has reached 14,000 and continues to rise.
Gen. Silva said the Army assembled many ICU beds and are also doing their best to assist and support the health authorities to ensure that not a single patient lies on the floor. He further said that they have assembled over 2,500 beds and are aiming to provide another 5000 beds within the next three or four days.

"If required, we will take refuge under a tree which we do not anticipate and provide security to the nation and offer our camps to treat the people of this country," he said.