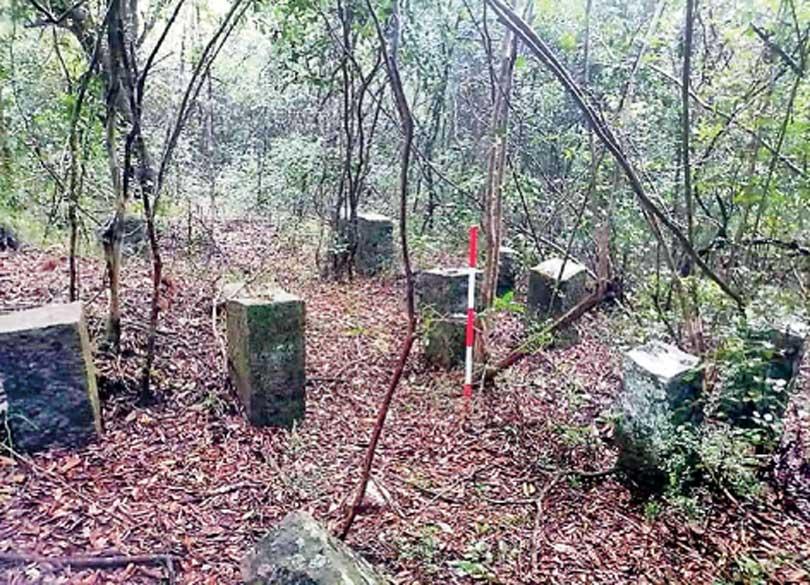 It dates back to the Anuradhapura period
The archaeologist visited the site on information from the 16 regiment in Karapputti and carried out the survey
By Sithum Chaturanga
The Department of Archaeology has discovered an archaeological site in Vavuniya North division that dates back to the Anuradhapura period.
A senior official of the Vavuniya District Archaeological Office said the finds in the preliminary survey of the Archaeological site located in the heart of the Mankulam forest reserve included rock pillars, ruins of an ancient building, an inscription and a host of other remains.

He said the archaeologist visited the site on information from the 16 regiment in Karapputti and carried out the survey.

The official said the inscription contained the details of a Pooja and the tranfser of merits. He said steps were being taken on the instructions of the Director General of Archaeology to conserve the archaeological site.
Steps were being taken to conserve the archaeological site