CID has forwarded eight files pertaining to the suicide attacks to the AG
Minister said the Presidential Commission report was forwarded to AG about two months ago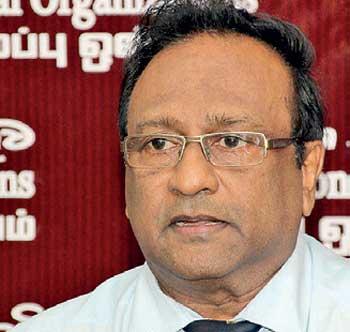 By Darshana Sanjeewa Balasuriya
Public Security Minister Sarath Weerasekara said that he has spoken to the Criminal Investigation Department (CID) to submit a report with regard to the claims made by Attorney General Dappula de Livera that action could not be taken against conspirators and abettors of the 2019 Easter Sunday Attacks as the CID investigations are incomplete.
The Minister said the CID has always coordinated with the AG Department's officials about the investigation into the Easter Sunday attacks.

He said the CID has forwarded eight files pertaining to the suicide attacks to the AG and charges have been filed against 30 suspects over conspiring to commit murder.

Earlier, the AG has informed that he was awaiting the report of the Presidential Commission, which he would analyse before taking further action.

The minister said the Presidential Commission report was also forwarded to the AG about two months ago.
"We also want to bring the perpetrators before the law. The police almost done their duties. The AG has informed that the investigations are incomplete. We do not know whether he was referring to whom or about the suspects. Therefore, I told the CID to inform me what more is needed to be done. The CID will inform me by the end of the day," the minister said.

Attorney General Dappula de Livera on Saturday told the public that he was not in a position to file charges or indictments against the conspirators and abettors of the 2019 Easter Sunday carnage during his tenure in office, as the CID investigations into that were incomplete.

The minister said though the incumbent AG is to retire from his post; the investigations will be continued by the Police with the AG Department.
Though the incumbent AG is to retire from his post; the investigations will be continued by the Police with the AG Department
The CID has always coordinated with the AG Department's officials about the investigation into the Easter Sunday attacks