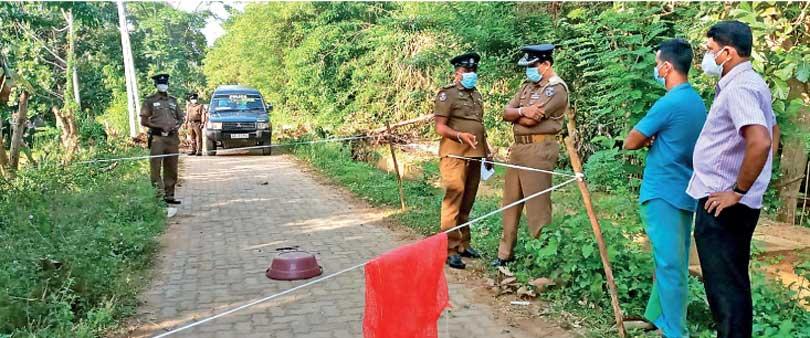 Receives gunshot injuries during brawl
He was to celebrate his 15th birthday on Monday
By Aneesha Manage
A 15-year-old schoolboy of Gajanayakagama in Weeraketiya had died of gunshot injuries on Sunday evening (19) on the eve of his 15th birthday. The victim Mohottige Sachintha was a student of Gajanayakagama Junior School. The injured had been rushed to Weeraketiya Divisional Hospital and transferred in critical condition to Tangalle Base Hospital, only to be pronounced already dead.
Investigations revealed that he had received gunshot in a shooting during a brawl between his parents and a group of relatives. Police said the parents had the child with them during the brawl. Parents said he was to celebrate his 15th birthday on Monday. Weeraketiya Police arrested three suspects in connection with the incident.
A police team under OIC Weeraketiya Police Kelum Sangeeth and Tangalle SOCO Division are conducting further investigations on the instructions of ASP Ratnaweera L. Adassuriya and SSP Ravindra Ambepitiya.