An investigation has to be conducted to determine whether there has been any politics involved in the defeat, states MP Tissa Attanayake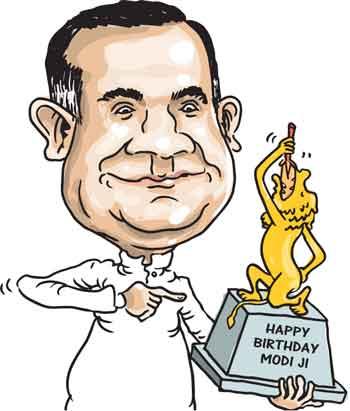 By Yohan Perera
In response to a question raised by journalists at a press conference if politics played a part in Sri Lanka's defeat in the Asia Cup Final on Sunday, an MP from the main opposition Samagi Jana Balawegaya (SJB) said an investigation has to be conducted to determine the cause of defeat.
SJB National Organizer and Member of Parliament Tissa Attanayake came out with this remark when a journalist questioned about doubts Sri Lanka conceded defeat to India as a birthday gift to Indian Prime Minister Narendra Modi whose birthday fell on Sunday September 17.

"Everyone expected a keenly fought encounter on Sunday but it was not so as the match ended within a few hours. "I don't want to describe the defeat as it will affect the morale of our players. However an investigation has to be conducted to determine whether there has been any politics involved in the defeat."We are deeply disappointed and saddened with the defeat Sri Lanka has suffered," Mr. Attanayake said.

Asked whether the Sports Ministry should be entrusted with the task of carrying out an investigation, the MP said the ministry is hampered with scams. "Sports Ministry officials were summoned before Committee on Public Accounts (COPA) recently after the Auditor General revealed scams. It has been revealed that no stadium has been found in Kilinochchi though the annual performance report of the Sports Ministry had stated that it has spent millions for a new stadium in the North while the ministry has not been able to produce a proper balance sheet to reveal its assets and liabilities.Can the Sports Ministry conduct a probe on the Asia Cup defeat in such circumstances?"
he questioned.
''I don't want to describe the defeat as it will affect the morale of our players. However an investigation has to be conducted to determine whether there has been any politics involved in the defeat''
---
---