With great crises come even greater opportunities for growth, as witnessed in Sri Lanka over the last two months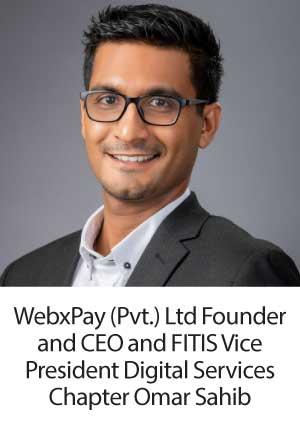 alone. As the country cautiously emerges from the crippling fuel crisis of July, many attribute the quick adoption of the National Fuel Pass QR code system for bringing ease to the situation.

In a landmark move towards increased digital maturity by the Power and Energy Ministry, under the leadership of Minister Kanchana Wijesekera, on August 1, 2022, Sri Lanka officially commenced the total implementation of the QR code system for fuel rationing for all motorists, simultaneously negating other ineffective manual systems, which attempted to overcome the critical challenge previously.

As of September 19, a total of 6,272,385 consumers across the country have registered to receive fuel in this way, with 34,444,886 transactions made islandwide during the seven-week period since inception – testament to not just the capacity to problem-solve but also the practicality, efficiency and convenience technological platforms can bring.

Credit is also due to MillenniumIT ESP, a member of the Digital Services chapter of the FITIS, for the successful implementation of the National Fuel Pass in partnership with Dialog, which is a member of the Communication chapter of the FITIS.

Of the nine million smartphone users in Sri Lanka –of which 7.9 million are on social media, six million consumers to date have signed up for the QR code fuel pass system. The success of the system has been reflected in the easing of fuel queues and an increase in accountability at stations but is also vindication for those calling for increased national tech literacy in a fast-evolving global digital landscape.

While QR codes have been put to use previously (in national efforts to contact trace during the height of the COVID-19 pandemic and LankaQR, for instance), this has been its most successful implementation since.
"There are various other tech platforms built locally that could make us more efficient and save us time to best use them on most productive activities that could directly contribute towards building a better country for our future generation," said FITIS Vice President Digital Services Omar Sahib.
---
---