---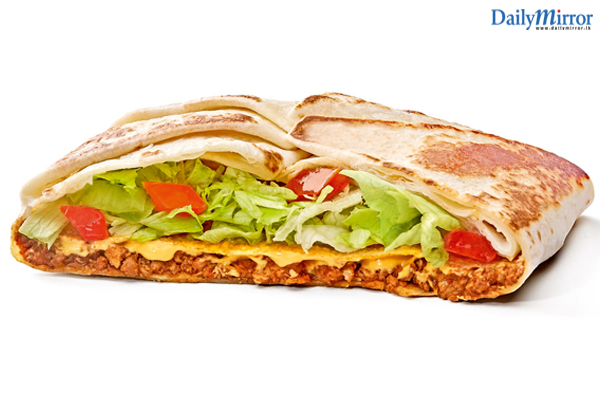 Taco Bell has introduced its iconic Crunchwrap to Sri Lanka! Available in a choice of 03 fillings, Fajita Chicken, Mexican Chicken and Pinto Beans, the Crunchwrap is served with Taco Bell's signature warm nacho cheese, a wholesome layer of crisp lettuce, succulent tomatoes, cool sour cream and a crunchy tostada shell, with one tortilla to bind them all!
The Crunchwrap captures the essence of Taco Bell: its bold Mexican-inspired flavors is a delicious combination of crispiness and tangy flavours as well as the fun of eating a 12-inch soft tortilla. Its unique hexagon shape means you need to hold it with both hands because its too precious not to!
"We are excited to see how our customers react to the Crunchwrap, as it is a unique product and a first for Sri Lanka. Its crispy feel as you take a bite makes it a mouth-watering experience whichever flavour you may order", said Yasa Nadaraja – CEO, Gamma Pizzakraft Lanka (Pvt) Ltd.
"The Crunchwrap indeed makes anyone's hunger disappear and our customers have a choice between 3 flavorsome fillings. Give it a try and enjoy your favourite Taco Bell experience in a whole new way!", added Sharmila Arasaratnam - Director Marketing, Gamma Pizzakraft Lanka (Pvt) Ltd.
The Crunchwrap is priced at Rs. 580 for A – la - Carte and the Meal is priced at Rs. 850. The meal includes Mexican Fries or Nachos with Salsa + a Carbonated Soft Drink, making it an amazing value-for-money deal. The Crunchwrap is available at the Taco Bell restaurant at Horton Place, Colombo 7 where a fun dining experience awaits you.