---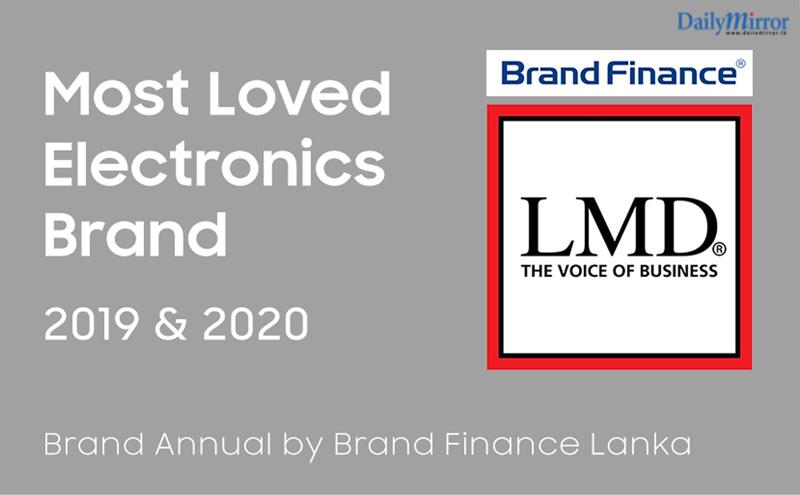 Sri Lankan consumers have once again voted for Samsung Sri Lanka as the 'Most Loved Electronics Brand' in Sri Lanka for the second consecutive year in Brand Finance Lanka's review of Sri Lanka's most valuable brands featured in LMD's Brands Annual 2020. Sustaining the coveted position as the No. 1 consumer electronics brand is a big achievement as it reflects the popularity of the brand, its appeal to the young generation, impeccable quality and excellent after sales service. Entrenching its credentials in the market even further, Samsung has already been hailed as Sri Lanka's preferred smartphone brand. Samsung extends its heartfelt gratitude to the people of Sri Lanka for voting for it as their preferred brand. In recent months, Samsung has earned greater consumer loyalty by proactively introducing technology that has made remote working and learning much easier.

The launch of every new model of Samsung's Galaxy range of smartphones in Sri Lanka generates a fever pitch buzz amongst the industry and consumers. Samsung offers the entire range of smartphones from feature rich affordable models to premium Galaxy model such as the Galaxy Z Flip, Sri Lanka's first foldable phone launched last month. Featuring a first-of-its-kind glass display that folds into a compact and stylish form factor, the company's latest groundbreaking smartphone offers a whole new mobile experience. The Galaxy S series camera has been pushing the boundaries of mobile camera capabilities right from the start, bringing technological breakthroughs to everyone.Samsung Sri Lanka also launched the new Galaxy M series which has proven to be a customer delight with each and every phone in the portfolio becoming a bestseller.
Samsung is seen as the safest and most enduring high technology electronics brand in Sri Lanka. Its revolutionary 8K TV offers an eye-opening experience and this amazing technology makes it the global number one TV for 14 consecutive years. With its 2020 QLED 8K TVs and AI sound technologies, Samsung has raised the bar for TV audio experiences. Also, Samsung has been the global No.1 selling refrigerator brand for 12 years due to its unique designs and energy saving capabilities.
In Sri Lanka, reliable after sales service is important for consumers and this is where Samsung Sri Lanka scores highly - leading in the after sales service, with 29 service centres island-wide including 14 centres for mobile repairs and 15 centres for consumer electronics. Prioritizing customer convenience, Samsung offers mobile service van at customers' doorstep to repair consumer electronics products. This service is available in Colombo and its suburbs. Infusing further convenience, customers can avail of its call centre service, operating from Monday to Saturday, from 8:30 a.m. to 8:30 p.m. Samsung has also commenced '1 hour mobile phone repair' service in Colombo precincts.
LMD's Most Loved Brands 2020 ranking is based on a survey which determines the strength of a brand based on the attributes of quality, reliability, distinctiveness, reputation and trustworthiness. Samsung will continue to unveil innovative new product offerings and value added services in 2020 to cater to the needs of local consumers. Through Samsung Members we are open to listen to customer voice and ideas.