---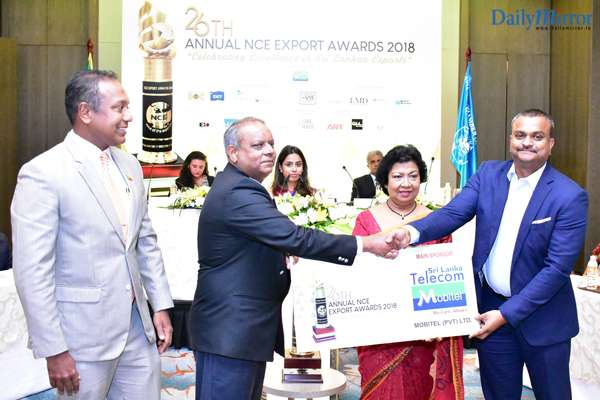 (R-L) Prabhath Gamage – General Manager Enterprise Business, Mobitel, from the National Chamber of Exporters: Ramya Weerakoon – Vice President, Ramal Jasinghe – President.
Mobitel is the Main Sponsor of the prestigious 2018 National Chamber of Export Awards, organized by the National Chamber of Exporters (NCE). Mobitel, being one of Sri Lanka's leading mobile service provider has a strong relationship with the premier export chamber, sponsoring the NCE Awards for the 13th consecutive year in 2018. Mobitel, as the National Mobile Service Provider, is proud to celebrate the contribution of the nation's exporters in growing the economy, by sponsoring this major event.

NCE conducts the Annual Export Award Ceremony to recognize and reward exporters who have achieved excellence in their respective products and services sectors and the event has been conducted over the last 25 years without a break. Over the years, the event has achieved national significance and is the most glittering event in the business calendar of Sri Lanka, and is looked forward to by all stakeholders. The NCE is the only private sector chamber that exclusively serves the Sri Lankan exporters' and represents them with the relevant state authorities.