---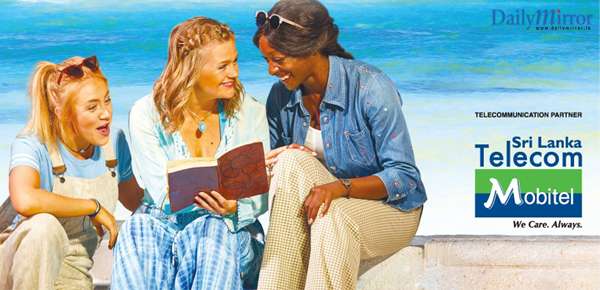 Committed to supporting and uplifting the arts and culture in the country, Mobitel, is proud to step forward as Official Telco Partner for London Westend's hit theatrical, Mamma Mia! from 23rd-30th December 2018 at the Nelum Pokuna Mahinda Rajapakse Theatre as part of its international tour.
MAMMA MIA! is Judy Craymer's ingenious vision of staging the story-telling magic of ABBA's timeless songs with an enchanting tale of family and friendship unfolding on a Greek island paradise. To-date, it has been seen by more than 60 million people in 50 productions in 16 different languages. Inspired by its credo, 'We Care. Always.' Mobitel engages with the citizens of the country by supporting and facilitating a range of high profile art, cultural and sporting events that bring new and exciting experiences to audiences. Mobitel's innovations and leading technology is transforming people's lives for the better while empowering a wide variety of sectors such as education, leisure, healthcare, IT, communications and more.
In terms of the partnership with the hit theatre masterpiece, Mobitel is pleased to partner Colombo's lifestyle hub, Cinnamon Life, to present Mamma Mia! for audiences in Colombo. Mobitel believes that values are not meant for corporate walls, but that they should be experienced and felt every time you come in contact with the brand. By facilitating this hit musical. Mobitel is fulfilling people's aspirations of witnessing world-class entertainment shows right here in Sri Lanka. Customers today want to feel the 'humane' side of technology and associate with a caring brand, which is what Mobitel – as the National Mobile Service Provider - strives to achieve. The company is confident that Mamma Mia! will offer unforgettable moments of entertainment and joy for audiences in Colombo during the festive season.