---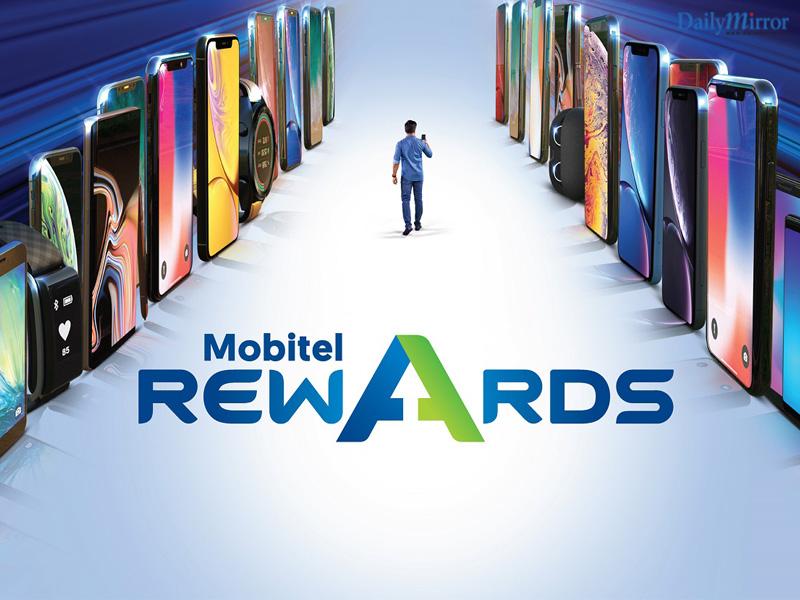 As an innovation-driven company, Mobitel, Sri Lanka's National Mobile Service Provider, consistently raises the bar when it comes to customer-centric services. Going one step further, Mobitel proudly launches 'Mobitel Rewards' - an exclusive loyalty programme to reward its loyal customer base. The loyalty rewards system, designed to recognize the strength of customers' engagement with Mobitel, rewards them with a host of benefits, along with special offers and discounts, including those from Partner Merchants. Privileges also include redeeming rewards points for bill payments, latest smartphones, IoT devices, accessory purchases and Prepaid top-ups. These will vary according to network usage and loyalty toward the Mobitel Network – with customers being placed under Blue, Silver Gold and Platinum tiers accordingly. This is a key initiative taken by Mobitel to give back to customers for their continuous loyalty with the network & further strengthen the bond between the customers and the network. Both prepaid, postpaid & Broadband individual customers will qualify for the program and they can check their points and redeem them by dialing #071# or through the Mobitel Selfcare Smartphone app.
The 'Mobitel Rewards' programme is developed to offer customers all types of Smartphones, Accessories and Smart-Home devices, where higher the tier, greater the value that customers receive for each point. Customers could redeem up to Rs.15 per 1 point when making purchases. Therefore, the longer a customer's journey is with the Mobitel network, the greater the benefits. This amazing rewards programme is a testimony of Mobitel's ambition in opening up high end technology to all its loyal customers and is an extension of Mobitel's credo, 'We Care. Always'.
Care is embedded in Mobitel's DNA, and its customer-centric approach has ensured that all its products empower the consumer by infusing convenience and speed. Taking to heart its role as the National Mobile Service Provider, Mobitel has introduced ground-breaking innovations, such as 5G and IoT, and expanded its offerings beyond the realm of telecommunications by foraying into transportation, education, health, security, leisure, and mobile money sectors, thereby offering greater value to customers.