---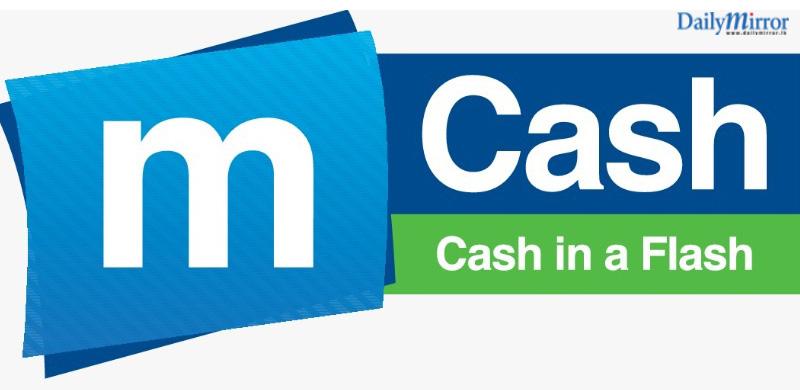 Committed to driving digital inclusivity, mCash, Sri Lanka's pioneering mobile financial solution conceptualized by the National Mobile Service Provider, Mobitel, has consistently offered customers a host of financial solutions through the mobile. Demonstrating its industry leadership, Mobitel is the first telco to launch LankaQR (Quick Response) Code through its state-of-the-art Mobile Money Platform, mCash, in response to the standard for local currency payments guideline introduced by the Central Bank of Sri Lanka. This is a testimonial to Mobitel's continuous commitment to pioneer greater convenience and innovation to the market with Digital Financial Services.

LankaQR codes issued by mCash accepts payments through LankaPay, Visa, Mastercard and very soon UnionPay, Alipay and WeChat Pay, making it one of the fully-fledged LankaQRs to be issued to the market accepting every possible payment option in Sri Lanka ensuring QR Codes are fully interoperable with other payment applications of Banks and Fin-techs as per LankaQR standards. This brings amazing benefits to all Sri Lankans using any Payment App either of a Bank or a Fin-tech being able to fully utilize the mCash Merchant network spread across the length and the breadth of the country from small corner shops to large super market chains for all lifestyle needs. Through this initiative, it will further enable all mCash customers to scan any LankaQR in the market issued by any Bank or Fin-tech to make payments through the mCash App enabling access to thousands of non-mCash merchants island-wide. Supporting bank to issue LankaQR by mCash to the market is Commercial Bank of Ceylon PLC. Commercial Bank was the first Bank to have launched LankaQR with LankaPay, Visa and Mastercard to the market in May 2019, it is indeed a privilege for mCash to have partnered with Commercial Bank to further increase the market footprint of LankaQR by utilizing the competencies in this domain of business.

As Sri Lanka's Biggest Financial Services Retail Network, mCash is forging partnerships with strategic partners to widen its reach to transform the way Sri Lanka conducts its financial transactions. The innovative mobile money platform mCash was recognized recently as one of the Top 10 E-Commerce Brands for 2020 by Brand Finance and LMD, and received accolades for its innovation and convenience such as Gold Award for Online Brand Category at prestigious SLIM Brand Excellence 2019 and being awarded the 'Most Popular Electronic Payment Product' - Silver Award, in the FinTech category, at LankaPay Technnovation Awards 2019, Sri Lanka's first and the only annual payment technology innovation awards ceremony. The mCash Mobile App has also further made mCash transactions more user-friendly whereby customers could download it from the Apple App Store and Google Play Store.