---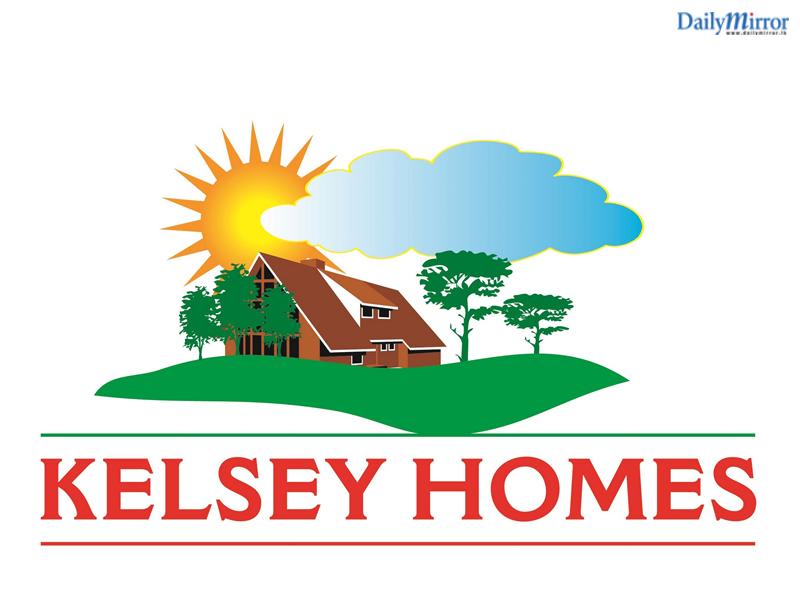 With a commitment to providing high-quality housing solutions, Kelsey Homes is a pioneering property developer and industry leader that, has been conceptualizing and building contemporary and sophisticated homes (and developments) in Sri Lanka for 35 years. Steered by a driven team of top industry professionals and trained experts, Kelsey Homes has been at the forefront of the country's real estate industry and works closely with renowned architects, contractors and homeowners to create world-class developments that are set in warm and secure neighborhoods. The company has a high-end portfolio that covers many key locations across the island and it has earned the trust and goodwill of more than 1,000 customers across the country.
Following the vision of its parent company Kelsey Developments PLC, Kelsey Homes is dedicated to transforming and elevating Sri Lanka's housing landscape. Some of Kelsey Homes popular completed projects include TEMPLER'S SQUARE - an exclusive gated community comprising 100 luxury houses on six acres of prime land in the suburb of Mount Lavinia;
AYU RESIDENCIES – a modern and luxurious apartment complex located in Colombo 8, and MONTÉ VISTA - an elegant, exclusive and tastefully designed housing estate located in the tranquil outskirts of Nugegoda. The three most recent projects that have been successfully launched by Kelsey Homes, are VERDANT VILLAS, URBAN HEIGHTS and URBAN GATEWAY.
VERDANT VILLAS is an elite housing development spanning across 26 acres of lush land in Negombo. This sophisticated housing scheme offers over eighty five 40 - perch plots to its buyers, with each being an exemplary investment opportunity. Each home at VERDANT VILLAS is exclusively designed to offer the ultimate blend of comfort and luxury. Buyers can expect to enjoy a contemporary home with the charm and tranquility of a picturesque setting.
URBAN HEIGHTS - a five storied apartment complex comprising 16 spacious units, is located in the rapidly urbanizing suburb of Wattala and serves as an ideal base for families and individuals who want easy access to Colombo, Katunayake and Kadawatha. Complete with all services and premium amenities needed to enjoy the essence of apartment living, URBAN HEIGHTS offers a wide range of facilities including 24 hour security, secured parking, a gym and rooftop terrace.
URBAN GATEWAY features compact home designs that are easy to live in and maintain, and the proposed gated development complex in Kottawa consists of 30 houses. In keeping with the Kelsey philosophy, all units are well equipped with the finest amenities, facilities, quality fittings and fixtures. Striving towards the sole objective of developing truly comfortable home environments, Kelsey Homes offers an extensive range of services that enable homeowners to customize their living spaces and add a touch of their own character and style to them. The company also offers end-to-end solutions for the entire building process, from conceptualizing building designs, developing blueprints and obtaining a construction loan to the construction of the house itself.
Commenting on Kelsey Home's 35 years of success, Eardley Perera, Chairman of Kelsey Homes PLC stated: "We are extremely happy to celebrate the 35th year of Kelsey Homes success and are pleased to see that since its inception, the company has grown from strength to strength, to become one of the best property developers in Sri Lanka earning a good reputation of trust and reliability. From providing luxurious and comfortable residences in AYU (Colombo 08) and TEMPLER'S SQUARE (Mt. Lavinia), to providing the ideal home for families "on the go", our latest projects, VERDANT VILLAS - Negombo, URBAN HEIGHTS – Wattala and URBAN GATEWAY – Kottawa are all set in strategic locations across the country. In the coming years, we will continue to build a versatile and dynamic portfolio, in the hope of delivering exceptional homes and communities, where people can live in comfort and thrive."