---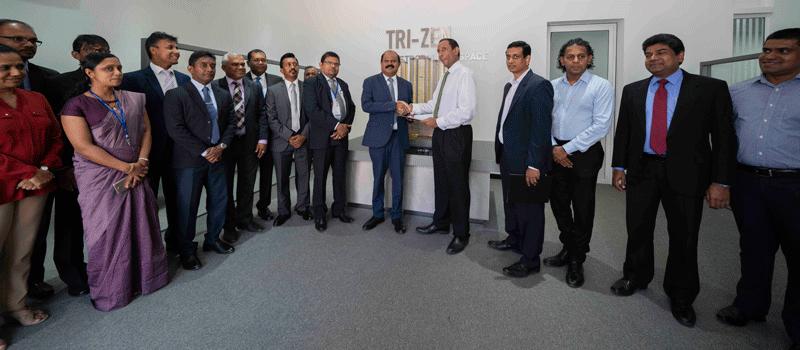 From left: SLT Chief Sales and Regional Officer 1 Imantha Wijekoon, SLT Chief Corporate and Digital Officer Prabhath Ambegoda, Mobitel Engineering and Operations Sr GM Rasantha Hettithanthrige, SLT CMO Prabath Dahanayake, SLT Chief Sales and Regional Officer 2 Lionel Imbulana, SLT COO Priyantha Fernandez, SLT Group Chairman P.G. Kumarasinghe Sirisena, JKH Property Group President Suresh Rajendra, JKH Property Group Sector Head Nayana Mawilmada, JKH John Keells IT CEO Ramesh Shanmuganathan, SLT Chief Enterprise and Wholesale Officer Janaka Abeysinghe and JKH Property Group Business Systems Head Shameera Gunathilake
In a landmark move that will redefine urban lifestyles in Sri Lanka, John Keells Properties (JKP) has entered into a partnership with Sri Lanka Telecom (SLT) and John Keells Information Technology (JKIT) to implement a turnkey smart living solution developed exclusively for upcoming projects in the JKP portfolio.
The announcement of the partnership between the three industry giants was made in the presence of senior officials on April 9, 2019.
The tri-partite partnership will enable the implementation of a comprehensive smart living solution for residents of John Keells Properties developments, one which allows for seamless integration between the building, hardware, software and telecommunication services, providing home owners with security, comfort, convenience and even improved energy efficiency. As the venture's strategic telecommunications partner, SLT will provide John Keells Properties with a wide range of services including fibre-optic connectivity, solutions integration and customer support, together with their technology partner John Keells IT.
Standing by its core ethos of 'creating new worlds,' John Keells Properties has leaped forward to embrace the future of connected luxury living.
"In today's digitally-connected environment, it is increasingly apparent that smart services adoption will pave the way for improved quality of life, particularly in urban environments," said John Keells Properties Executive Vice President/Sector Head Nayana Mawilmada. "We are glad to partner with SLT and JKIT to both empower and enhance the lives of property buyers choosing to invest in our vision of the future."
Commenting on the collaboration, John Keells IT Executive Vice President and Chief Executive Office Ramesh Shanmuganathan said: "We are excited to be collaborating with SLT and to power the first-ever smart living solution in Sri Lanka. Our solution will definitely redefine the way people live, work and play in the future. It will help a dweller access, control and manage his home from anywhere in the world via his smart phone. Besides this, connectivity with other ecosystems will open up a plethora of possibilities for integration with services such as restaurants, supermarkets, banks, taxis, resulting in a seamless experience for our customers. This is just the beginning of what we will be unravelling as part of our portfolio of SMART solutions which will very soon extend to offices, factories, buildings, retail."
SLT Group Chairman P.G. Kumarasinghe Sirisena said: "We are very excited to be collaborating with John Keells Properties given the company's credentials as the most respected property developer in Sri Lanka. Their innovation, experience, and professionalism are credentials we are set to benefit from, and I believe together we have a real opportunity to unlock the potential in smart living to improve the quality of life of those that use it."
The first John Keells Properties development to incorporate this smart living solution will be the much-anticipated Tri-Zen project. Scheduled for completion in early 2023, this 53-storey urban escape located at the very heart of Colombo on Union Place, is purpose-built for integration of smart technology into each of its 891 homes. In addition to the vast offering of cutting-edge services and facilities already afforded to its buyers, investors can now also look forward to even greater comfort, security, and convenience when stepping into their new home - and the future.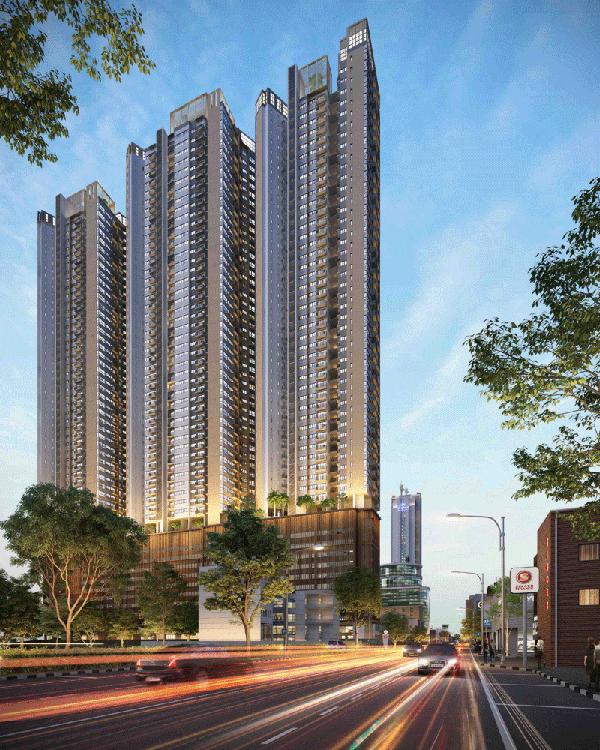 John Keells Properties' development Tri-Zen will be the first to incorporate smart living solutions in its design