---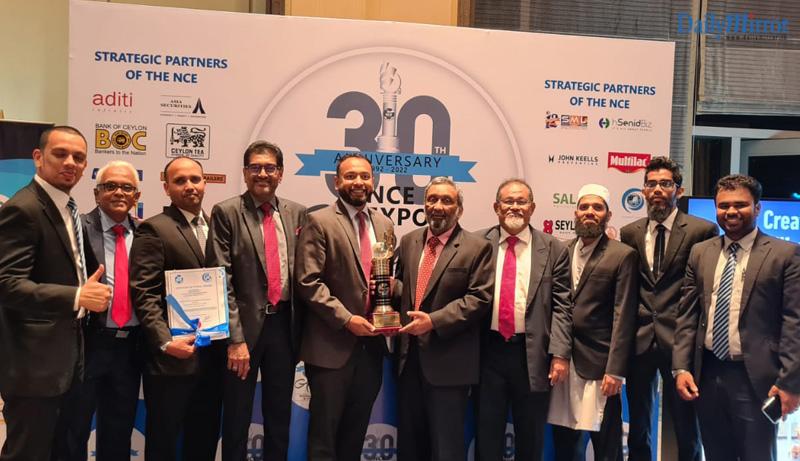 HAC Board of Directors & Management Team – From left to Right: Aakif A Wahab, Annes Junaid, Mohammed Nafas, Rizvi Zaheed, Ali Fatharally, Mohideen Hussain, TK Azoor, Abdul Basith, Mohammed Rushdi & Shifan Sameen.
The Halal Accreditation Council (HAC) has received the Gold Award for services provided to exporters and was also certified as engaged in "Ethical Trading" by the National Chamber of Exporters (NCE), during their 30th NCE Export Awards held on the 2nd of December 2022.

Halal certification globally has been utilized as a catalyst for economic growth that benefits local industries. The involvement of global brands in the Halal industry underlines the growing consumer demand propelled by an estimated population of 1.9 billion which is expected to grow to 2 billion in number by 2030.

The importance of a clear policy framework and ecosystem set by state administrators is fundamental to enable sustainable growth in exports to Halal markets; such can be witnessed as being established in countries such as Thailand, Singapore, New Zealand, Australia to name a few.

It is noteworthy to mention that HAC has been recognized with a Gold award, having won Silver the previous year, for its services contributed to the export economy. This feat can be solely attributed to its own efforts sans any formal backing from the authorities and despite several anti Halal impediments faced in the past.
A recent study conducted found that Halal certification for the year 2021 has facilitated over 60% of Sri Lanka's food and beverage exports, estimated at US$ 1.8 billion per annum which has seen a year-on-year growth of 10%.

There is tremendous opportunity for Sri Lankan exporters to secure the market share benefits of the global Halal food industry which is valued at US$1.27 trillion in 2021, and estimated to reach US$1.67 trillion by 2025, with a CAGR of 7.1% between 2021 and 2025.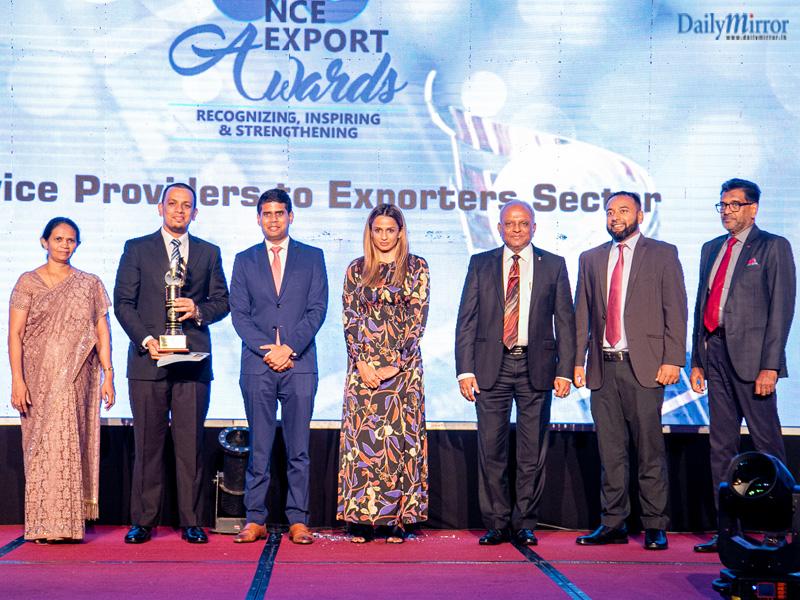 HAC receiving the Gold award: from left to right: Anoma Premathilake, Director, Sri Lanka Export Development Board Aakif A Wahab, CEO – Director, HAC, Nadeem Shums, Vice President - John Keells Holdings, Indra Kaushal Rajapaksa, Vice President, NCE, Ali Fatharally, Chairman, HAC, Rizvi Zaheed, Director, HAC.
Apart from Muslim majority countries, Halal certified Sri Lankan products have continued to witness an upward demand from importers in Non-Muslim majority countries, which include; China, Germany, India, Japan, The Netherlands, The Russian Federation, The United Kingdom, and The United States of America.

"Policy makers have continued to lobby for the importance of promoting exports especially at this critical juncture in rebuilding the Sri Lankan economy. This accolade is a testament that HAC, through its Halal certification initiatives have in fact, enabled its clients to boost Sri Lankan exports in return for the much-required US$ revenue to the country.

I would like to extend my appreciation to HAC's valued clientele for continuing to place their confidence with the organization and to the regulators, chambers, accreditation & certification bodies, for their vital support in enabling us to achieve yet again, this milestone", stated Aakif A Wahab, Director & Chief Executive Officer at HAC.
HAC is proud to have issued its certification to a diverse range of 230 clients, which consists of multinationals, and Small and Medium Enterprises (SMEs). The organization is accredited and certified for standards GSO 2055-2:2015, ISO/IEC 17065:2012, ISO 9001 and has obtained recognitions from sovereign states, such as Singapore, Thailand, Malaysia, and member states of the Gulf Cooperation Council (The United Arab Emirates, Saudi Arabia, Qatar, Oman, Bahrain, and Kuwait).