---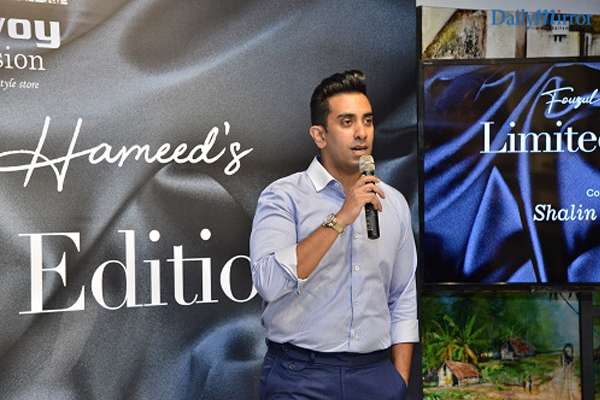 Enhancing the style quotient in Colombo, Fouzul Hameed has launched its latest 'Limited Edition' at the Envoy Mansion. The Limited Edition collection features one-of-a-kind pieces coveted by every style icon - with luxe trims, exclusive fabricsand high fashion designs for discerning shoppers! As the name implies, these Limited Edition pieces are only made in small amounts to ensure that you have the most up to-date and unique look this season. The highly coveted collection offer high fashion at affordable prices and judging by the overwhelming response, shoppers need to rush and grab these exclusive items quickly. Every piece is guaranteed to elicit that wow factor, whether it is a stunning full-length dress in a sumptuous fabric, designed to give a dramatic silhouette, or a simple t-shirt to help you put your best fashion foot forward in a day-to-day outfit that is bound to impress. With over 2 decades of experience in men's fashion, Fouzul Hameed is the one and only men's wear consultant in Sri Lanka, a leading designer and the Managing Director of Hameedia, the leading menswear store.
The Limited Edition Collection mainly focuses on high-end customers who are looking for something unique to stand out in a crowd. Hameedia sales staff will be on hand to display different designs on the tab for easy selection. The collection features over 200 Asian and European fabrics and customers can have their outfits customized with monograms and request changes in certain details of the outfits to suit their taste, which Hameedia will render classy and elegant. Although the Limited Edition mainly focuses on custom made designs, it also offers ready-made clothes. The highlight of the collection is that its quality is on par with European standards in the fashion capitals.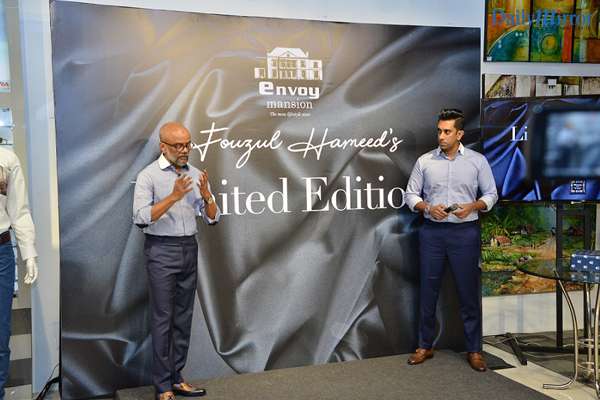 Going a step further, Hameedia offers an express service to make custom-made shirts besides delivering it within a usual time of days. Offering at least one fit on for customers, once Hameedia achieves the perfect fit for its valued customer, it will retain a permanent block for that customer for the future.
Upholding its reputation for innovation,Fouzul Hameed has introduced a new concept called the Subscription box, wherein, customers can pay Rs. 7,500 monthlyto get a subscription box with a shirt and two additional gifts. The unique Subscription Box is a value-for-money offering for customers by paying upfront, quarterly or monthly. The inaugural subscription box was handed toShalinBalasuriya, Director and Co-Founder of Spa Ceylon, who co-hosted the launch of the Limited Edition collection along with Fouzul Hameed.
The high profile launch event witnessed the presence of the cream of Sri Lankan society and people who revel in high fashion.Fouzul Hameed is optimistic that a high quality collection like this will encourage people to look beyond, says, a shirt to ensure it has finer details that makes it uber stylish.
Hameedia is committed to developing the best of quality clothing for the discerning man.
Started in 1949, Hameedia has grown from strength to strength and Envoy Mansion located at Colombo 03 is a premier store that presents quality and trendsetting clothing styles for gents.