---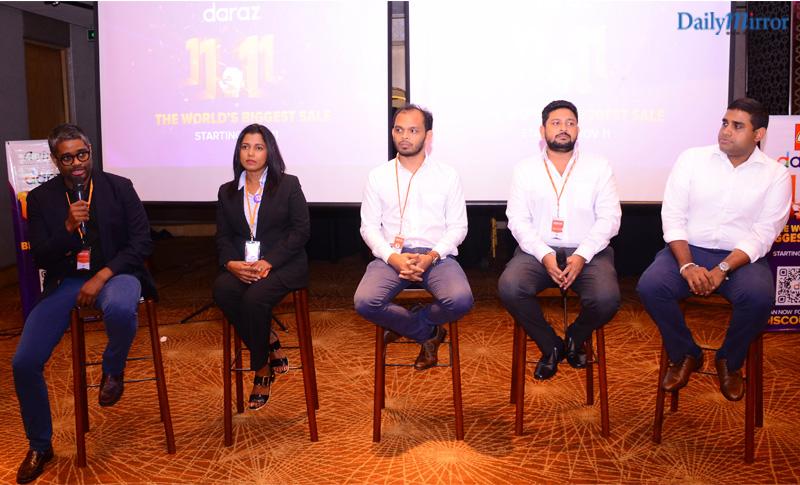 2018 saw Daraz.lk introduce the largest online sale in the world to Sri Lanka, and they are ready to host it again this year. 11.11 Sale, one of the most anticipated sales in the world will take place on the 11th of November, as the name suggests, on the Daraz platform,
Over the course of its three years in Sri Lanka, Daraz has grown its network of sellers resulting in one of the biggest assortments available online. Compared to last year, the seller community has grown from 8,000 to almost 26,000, and a thousand more are joining every month. This community is capable of providing 1 million products live on Daraz today, promising one of the largest 11.11 Sale experience for online shoppers in Sri Lanka this year.
Fashion
Having partnered with popular brands like Avirate, LICC,Vantage, Dilly & Carlo, Emerald, Signature, Giordano, TOFO, BATA and Mimosa, as well as its own fashion brand Daraz Select, Daraz's 11.11 will be featuring discounts of up to 80%. The 11th of November will also see the launch of brand-new collections by Marvel and Disney as well as a range of Sri Lankan Cricket T-shirts. 25% discounts are also available on branded watches from Casio, Titan, GMT and Ferrari. Exciting bundles and watches will be on offer, and to top it all off Daraz will be offering free shipping during the 11.11 campaign.
Electronics
Thanks to Daraz's brand partnerships with HP, Go Pro, Brown and company, Capricorn, Philips, Dell, Kaspersky, Lenovo and Skullcandy, 11.11 will boast a wide range of the latest electronics from the afore mentioned brands. Special discounts on many of the electronic products will be available to customers of 11.11 and they will also have the opportunity to witness the launch of GoPro 8 to the market courtesy of Daraz.
Mobile Phones and Accessories
Brands such as Samsung, Huawei, One+ and Xiaomi will be featuring their latest mobile phones including the iPhone 11 and the One+ 7T, Huawei nova 5T and Samsung Note Series at lowest prices in the market on Daraz. However, the cherry on top will be the Samsung Galaxy M30s with its monster battery of 6000mAh, which is not available in any other physical or online store in the country. This will be available for purchase only through Daraz Exclusives. All types of accessories for any mobile phone will also be available.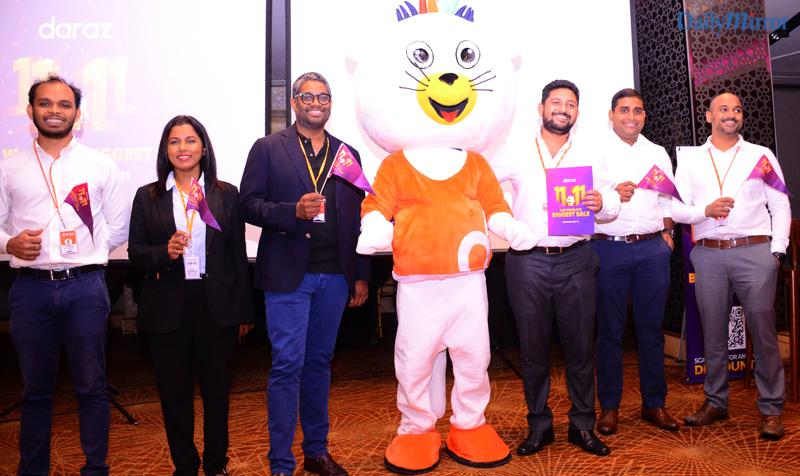 Lifestyle
Two motorbikes will be up for grabs via a special raffle draw that will take place during 11.11 Sale Discounts of up to 40% will be on offer for selected brands, while freebies galore and shake shake vouchers will also be available to customers for 11.11 Sale in Sri Lanka
FMCG
Daraz's FMCG is made up of four categories – Health & Beauty, Mother & Baby, Groceries and Pet Supplies. During 11.11 a number of the products from each of these categories will be available at discounts of more than 70%. The platinum sponsor for 11.11, Unilever, will feature a number of its brands such as Surf Excel, Vim, Comfort, Dove, Sunsilk, Tresemme, Lux, Lifebuoy, Sunlight, Marmite, Knorr etc. Other key brands partnering Daraz are Reckitt Benckiser, Mead Johnson nutrition, Anchor, Ratthi, Garnier, Eukanuba, Marvel and Drypers. Daraz offers a 3-5-day delivery period for all FMCG products as well as the promise of the very best prices during 11.11 Sale
A range of global and local brands have partnered with Daraz with Unilever leading as the Platinum partner, followed by Samsung, Browns & Company PLC, Reckitt Benckiser, Vantage, HP, and Avirate as Gold partners. The Category Gold partners are Laksela, Dell, Kaspersky, Springpal, Signature, GoPro, Huawei and Lenovo. Philips, Skullcandy and Bata join as Silver partners while LICC and TOFO add to the list as Category Silver partners.
Leading banks in the country, Sampath Bank, Commercial Bank, HNB, HSBC, NDB, Seylan Bank, Bank of Ceylon and People's Bank have joined Daraz 11.11 Sale with a selected few offering a further 10% off over the already discounted prices, as well as easy monthly Bank installment plans for mobiles, home appliances and laptops in Sri Lanka. This will especially benefit customers who shop for high value products such as furniture, devices and appliances.
With 11.11 a few weeks away the Daraz warehouses are geared to stock the biggest collection of products ready to be delivered to any and every corner of Sri Lanka. So, mark the date on your calendars and get ready as Daraz prepares for the biggest sale in the world, all of which can be enjoyed at your convenience anytime, anywhere.