---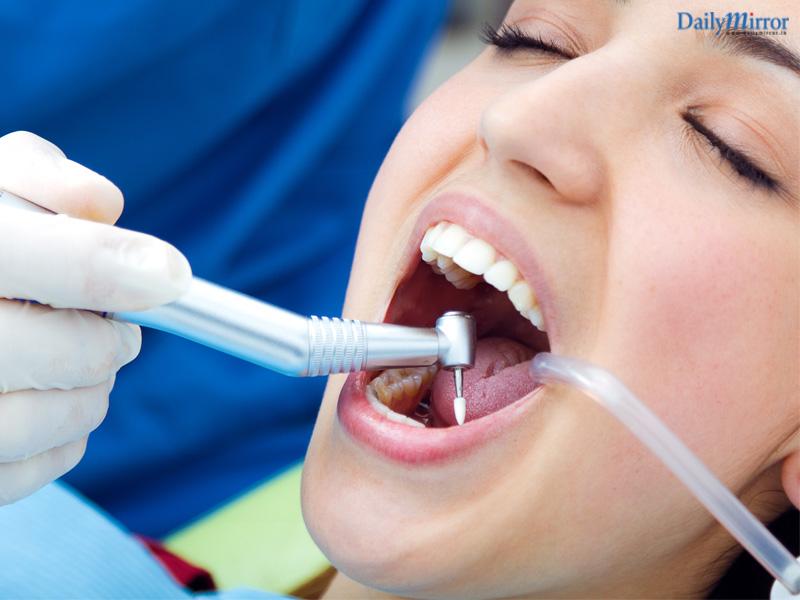 Putting off going to the dentist can worsen an existing tooth condition. For instance, a small tooth cavity ignored overtime may lead to a larger cavity and extreme pain that makes a trip to the dentist inevitable. Durdans Dental Clinic is a fully-fledged clinic that has expertise for performing complex dental procedures to restore teeth and create beautiful smiles in a caring and family-friendly atmosphere.
A perfect smile can do wonders for a person's beauty and confidence. Cosmetic Dentistry does this over a process that involves whitening, straightening, lengthening, shaping and filling gaps of teeth to create the scientifically perfect smile.
Stressing on the importance of treating dental problems on time, Dr Ronnibert Rayer, Dental surgeon at Durdans Dental Clinic said, "Dentistry is not expensive, neglect is".
Maxillofacial surgery is undertaken for all conditions affecting the mouth, jaw, face and neck. It includes removal of impacted teeth and correcting the jaw. Dental implants are the best solution for missing teeth as they look and feel exactly like natural teeth.
Apart from implants, the clinic offers all types of restorative procedures for broken, chipped decayed or missing teeth. These procedures may either range from a simple cavity filling to a root canal fillingfor severely decayed teeth.
Dental prosthetics such as crowns and bridges which are available in both porcelain and zirconia form, provide strength to compromised or missing teeth thereby restoring function and aesthetics.
Hereditary Malalignment (crooked, jutting out, etc) of teeth or any hereditary defects in the jaw can be corrected with Orthodontics with use of devices such as braces.
Durdans Dental Clinic offers patient-centric care based on effective communication between the patient and the dental surgeon. The Clinic has a long list of happy clients. Being located, in the heart of Colombo it also offers convenience of high accessibility in the case of an emergency. Dental appointments can be made and paid for directly (no additional cost) through the Durdans website at any time.
For dental appointments please contact Durans Dental Clinic (1st Floor) 011 2 140 162