---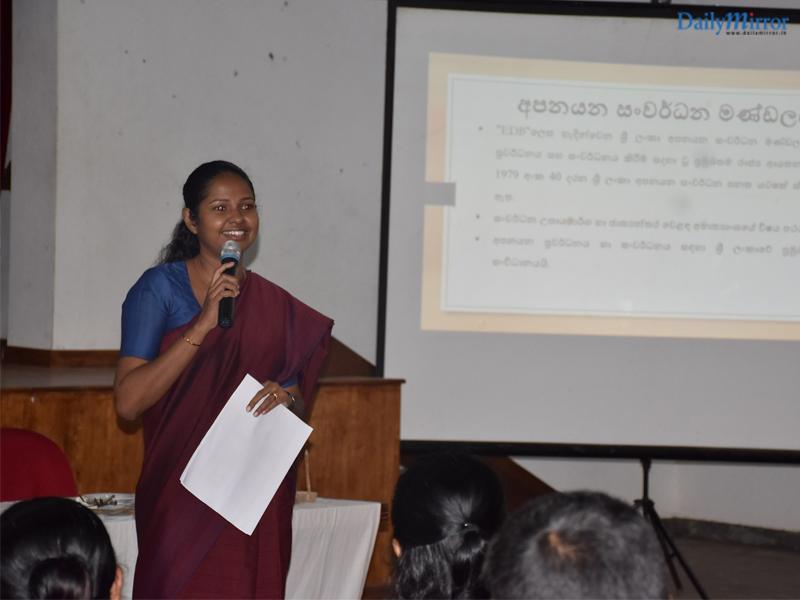 Sarvodaya Development Finance (SDF), a licensed Finance Company approved by the Central Bank of Sri Lanka, continued its efforts to support grassroots entrepreneurs by conducting the second phase of the highly-successful Village Biz Festival held earlier this year.
Titled "Value Creation Workshop", the free residential workshop was organised by COEXIST Foundation together with SDF and was held at Bandaragama Sarvodaya Training Center on 23rd and 24th September 2019. The well-attended event focused on enhancing the current business opportunities of the 150 social entrepreneurs who took part in Village Biz Festival on 20th July 2019 at Green Path.
During the course of the two days, a number of experts from different fields shared their insights on key topics with the audience. They included "Identifying and enhancing currently business opportunities" by Dr. Samantha Rathnayake and Mr. Ravi Bamulusinghe from Postgraduate Institute of Management (PIM), "Export Opportunities" by Ms. Kethaki Pelpola from Export Development Board (EDB), "Different Types of Packaging and the Importance of Packaging" by Mr. Thushantha Karunanayake of Sri Lanka Institute of Packaging (SLIP), "Marketing/Product Development/Sales" by Mr. Kelum Hewawasam of Sri Lanka Institute of Marketing (SLIM) and "IT and Digital Marketing" by Mr. Wellington Perera from Enhanzer (Pvt) Ltd. The knowledge gained through these informative and interactive sessions are an important aspect of uplifting the lives of social entrepreneurs who produce and sell, recycle and upcycle sustainable and innovative products. It will help them to connect better with customers and promote holistic living that embraces the concept of wellness.
Sharing his thoughts on the event, CEO of Sarvodaya Development Finance Nilantha Jayanetti stated, "Sarvodaya Development Finance has always focused on supporting and empowering SMEs and micro enterprises at the grassroots level. The Village Biz Festival was conceptualized as a continuation of our efforts to bridge today's urban-rural divide and I must say it has been a great success. Therefore, we were keen to build on this initial success and offer these social entrepreneurs the chance to interact with top experts on a variety of key subject areas that will definitely boost their businesses. These social entrepreneurs are doing great work in the area of upcycling, recycling and devising sustainable products to preserve the country's eco-system, which is something the whole country urgently needs to address in the wake of what has been happening over the past few years."
The Sarvodaya Development Finance evolved from deep rooted commitment to nation building and development along the 'grass roots upwards' model of its parent, the Sarvodaya Movement. Founded by Dr. A. T. Ariyaratne, is currently the oldest non-governmental organisation in Sri Lanka.