---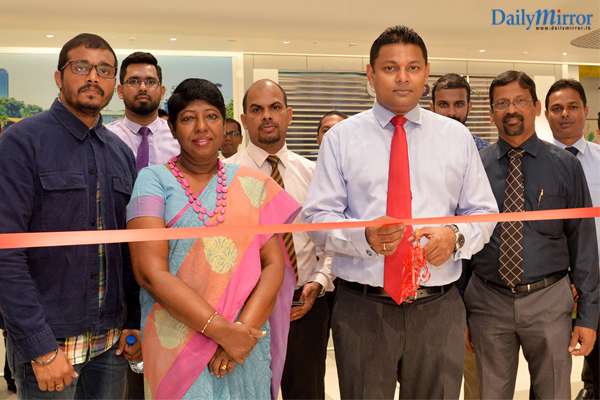 Mrs. Kaushalya Perera, the Director of D. Samson & Sons (Pvt) Ltd and Mr. Thusitha Rajapaksa, the Managing Director of D. Samson & Sons (Pvt) Ltd at the opening ceremony of the Arrow Exclusive Brand Showroom at the Colombo City Centre
D. Samson & Sons (Pvt) Ltd, a member of the DSI Samson Group, the sole distributors of Arrow in Sri Lanka, celebrated the opening of the Arrow Exclusive Brand Showroom at the Colombo City Centre, which is located at No. 137, Sir James Peiris Mawatha, Colombo 02.
The opening ceremony was held on the 2nd of November 2018, and declared openby Mr.Thusitha Rajapaksa, the Managing Director of D. Samson and Sons (Pvt) Ltd, Mrs. Kaushalya Perera, the Director of D. Samson and Sons (Pvt) Ltd and other members of the organization were also present at the opening.
A renowned brand across the world, Arrow is known for its sophisticated and excellent quality apparel and footwear. Following a stroke of genius by a housewife, Hannah Montague in 1820, Ebenezer Brown recognized the possibilities in the detachable collar industry and began manufacturing collars in the back of his general store in Troy, NY. This little spark of ingenuity led to the introduction of the Arrow brand in 1885 as a pioneer in men's fashion.
One of the largest retail networks in the country, D. Samson & Sons (Pvt) Ltd serves as the sole distributor of a number of local footwear brands including, DSI, Ranpa, Samsons, Supersport, Beat, Beach, Petalz, Fun Souls, Tamik, Waves, Jessica and AVI as well as popular international brands such as, Clarks, Redtape, Florsheim, Reebok, Puma, Fila, U.S Polo, Arrow, W and Aurelia. The company network spans more than 200 company outlets, 4000 dealers and 50 sales representatives island wide. All of which are involved in fulfilling the company's vision of creating a customer-centric business.