---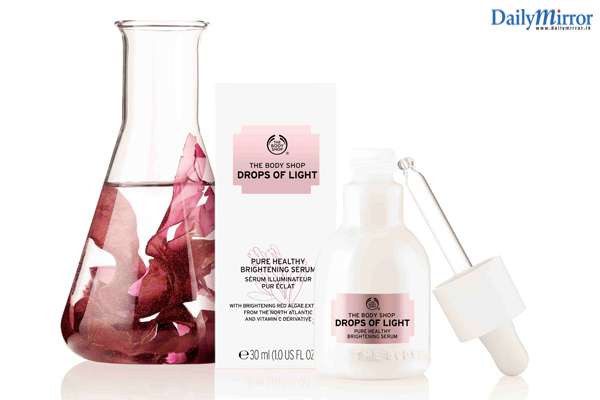 Drops of Light Brightening Serum is based on the company's research about the science behind dark spots and pigmentation and results in healthy looking skin
Say hello to the summer wedding season with The Body Shop's expert skincare regime as essential arsenal. The Drops of Light range will help partygoers swan through the season with luminous skin from day to night, while Skin Defense is fortified with SPF50+ protection to protect skin from the sun's glare and the city's pollution.
Drops of Light is brimming with the goodness of North Atlantic Red Algae extract for glowing and even toned skin. Each product in the range targets the five dimensions of healthy looking skin; the 5-in-1 formula stimulates brightness, translucency, and even tone while minimizing the appearance of pores to leave skin feeling smooth and supple. Formulated by The Body Shop's expert team based on the company's research about the science behind dark spots and pigmentation, Drops of Light is available in three forms-as a rich and creamy clarifying foam wash; as the Pure Healthy Brightening Day Cream and as Pure Healthy Brightening Serum. For a quick fix -always handy during the season- turn to the Pure Resurfacing Liquid Peel.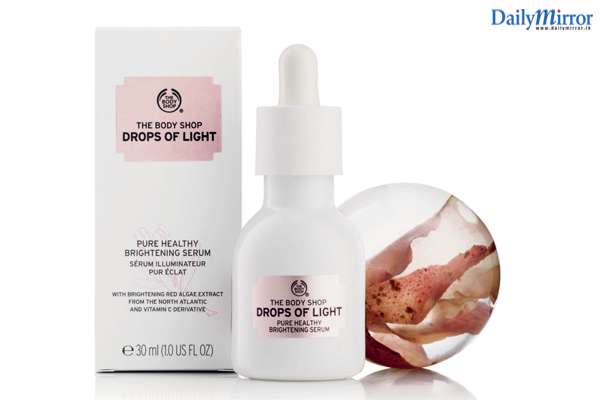 Drops of Light Brightening Serum is based on the company's research about the science behind dark spots and pigmentation and results in healthy looking skin
Skin Defense is the one-bottle solution that helps skin combat the effects of pollution in the city. This multi-protection SPF 50 PA++++ essence works around the clock to combat the threat of the city air's dirty cocktail-UVA and UVB rays, air pollution, air conditioning, radiation, temperature and humidity, hard water and artificial blue light. The formula is The Body Shop's strongest solution offering broad spectrum protection in the form of feather light texture; helping to prevent premature ageing and the effects of aggressors on the skin.
All products are founded on The Body Shop's principle of fair community trade practices. Both Drops of Light and Skin Defense use Community Trade Marula oil from Namibia, cold-pressed to ensure the best quality; Drops of Light also uses Community Trade Aloe Vera from Mexico.
Ready for the season? Shop Drops of Light, Skin Defense and more from The Body Shop skincare and beauty products at its flagship store on Bagatale Road and outlets at Odel Alexandria Place and the Kandy City Centre.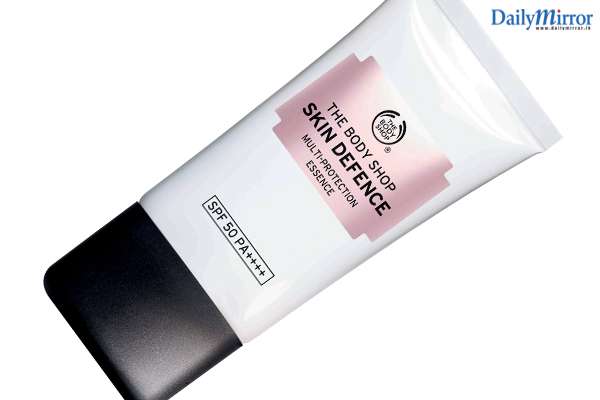 Skin Defense contains SPF 50+ protection and comes highly recommended by professionals to safeguard skin from the sun's glare and the city's pollution