---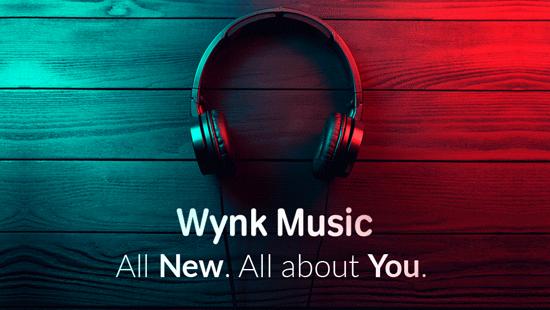 Airtel Lanka, launched its music streaming app - Wynk Music in Sri Lanka, allowing users to enjoy a seamless and personalised music experience on their smartphones.
Airtel is the first operator in Sri Lanka to launch a music streaming app of such kind, with unlimited music streaming and downloads, which is available on Android platforms.
Wynk also has over 2,500 Sinhala songs from very famous Sri Lankan artists which is a tailor made feature for Airtel customers.
Airtel smartphone customers will get free access to Wynk Music and can enjoy unlimited song streams and downloads. Wynk Music App comes with some exclusive benefits to Airtel customers such as One Touch Internet Radio which is customised for users, personalised music recommendation, Voice Search deep curation across 14 different languages.
Launched in 2014, Wynk Music is one of the most loved music apps in India with over 120 million installs till date. The app streams over 1.5 billion songs a month and was rated as the 'Most Entertaining App 2018' on Google Play Store.
Airtel customers in Sri Lanka will be able to enjoy a great digital music experience and choose from Wynk Music's catalogue of over 3.5 million songs ranging from the latest Bollywood hits to trending international and local artists.
The app features multiple language options, a highly intuitive and user-friendly interface, voice-enabled search, internet radio, thousands of curated playlists, and personalised recommendations based on listening history. A 'Save Data Mode' will also encourage users to save up to 70 percent on data as well.
With smartphones and tablets doubling up as entertainment devices, Wynk Music will add to the digital experience of Airtel customer in Sri Lanka.
Bharti Airtel Lanka Chief Executive Officer and Managing Director Jinesh Hegde said: "We are delighted to launch Sri Lanka's largest online music streaming mobile application. Today's tech-savvy millennial want to consume digital content on the go and Wynk Music is aimed at facilitating just that. Our deep understanding of customer's content consumption preferences coupled with our robust network coverage is sure to create an enjoyable experience for music enthusiasts in Sri Lanka."
Wynk Ltd CEO Sameer Batra said: "We are absolutely thrilled to launch Wynk Music in Sri Lanka and bring a highly personalised music experience to smartphone users. The smartphone is the new digital entrainment hub and with our strong focus on leveraging data science and smart analytics, we look forward to delighting users with superior content curation. We invite users across Sri Lanka to experience Wynk Music."