---
A grand ceremony was held the other day to mark putting back into operation a number of buses belonging to the State-run transport board which had been out of service for a long time for being unroadworthy. The big boss was the chief guest on this occasion.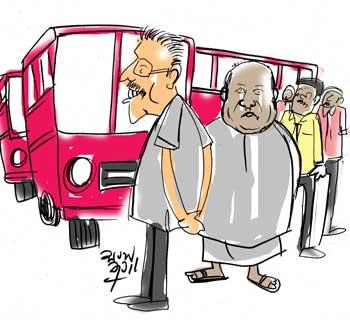 But what had really happened was some buses which were already in running order had been given a paint job and were put on a show as the newly repaired ones while the unroadworthy ones in need of repairs continue to remain unattended to, they say.

The big boss blissfully unaware that what was presented on the occasion was a mere show had commended the bigwigs of the public transport sector for taking action to strengthen the board's fleet.