---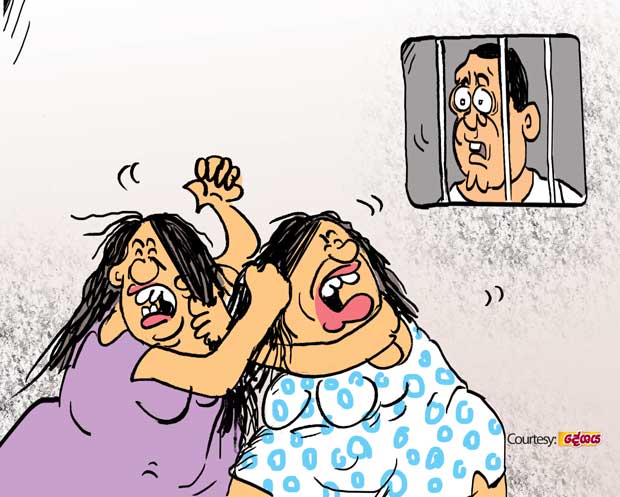 This white collar one, a onetime faithful aide of the former strongman is now marking time along with several others of his ilk in the Welikada state-run lodge.

The former strongman's lawyers had got busy getting up papers to move for bail for the former aide and his mates at a higher court. The wife of the former strongman's aide too had been with the team of lawyers to help wrap up the bail application in respect of her husband. Meanwhile, another lady who had arrived in the company of a lawyer too was seen signing legal documents to apply for bail for the same white collar one.

The lawyers involved, finding two ladies signing two separate bail applications for the same official had looked askance at one another. Inquiries that ensued had led to an altercation between the two ladies.

Later some VIPs had to intercede to settle the fight between the two fair ones, each fiercely claiming her right to look after the interests of the white collar one languishing at Welikada.

The fight between the two ladies at court premises is not going to be the last to be heard of this affair and the real showdown over an issue at family level is due to take place inside a courtroom shortly, informed ones say.