---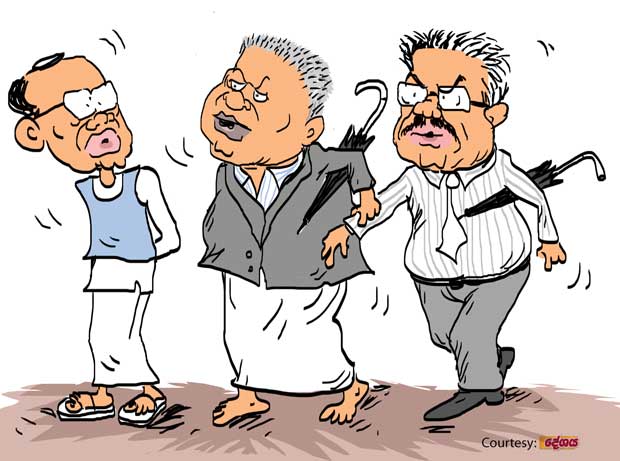 A political authority in the highest echelons has a sibling who has prospered as a businessman. Theirs is an original Blue party family.

This sibling's paddy business flourished during the regime of the former strongman whose patronage was readily available. However, later he used all his might to help his own to reach a dizzy height to usher in yahapalanaya.

However, the businessman, a grateful man, has not distanced himself from the former strongman or the latter's inner circle. He had also been feeling unhappy over the events that played out following the regime change that caused immense embarrassment to his mentor's family members and his close associates.

At a time the businessman was filled with nostalgia for the good old days, he came across a sibling of his former mentor who gained prominence and general acceptance in the country due to his role in the war on terrorism. And they got involved in a friendly chat.

Getting down to more serious subjects, they agreed that the party was heading for a split and they should do whatever they could within their power to prevent such a calamity. The businessman sibling told the other sibling: "Sir, we have to proceed on this journey together… True, there are differences. If both of us together talk to our man at the top, I am sure, we will be able to iron out all these differences… There is no need for other 'kapuwo'. Let us finish this job ourselves."

Our sources say that the former strongman's sibling heartily endorsed this suggestion.