---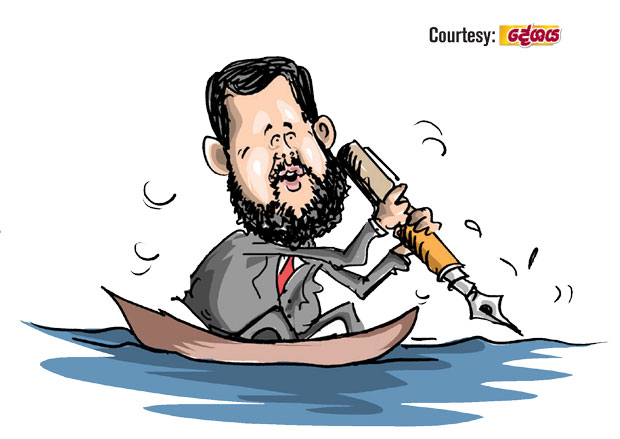 A government politico is set to launch a new media venture ahead of the general elections round the corner.




The proposed venture is expected to go in for a multimedia platform including TV and Radio channels as well as national dailies and weeklies in the three main languages.

Some people who have closely followed the political career of the politico say that the latter amassed immense wealth by foul means thanks to the patronage received from a sibling of the deposed Big Boss and he has now embarked on the media venture as a means of laundering the black money he had made during the hay day for his ilk.

The politico – a wizard for taking right political decisions at the right time -- initially entered the Diyawanna House from a district in the North. He is said to be planning to enter the fray close at hand from the Colombo district for reasons yet to be fathomed by analysts. However, it is widely believed that the more cogent reason for him to launch the media company could be a bid to cover up his shady deals of the past by getting the powers that be, beholden to him in return for the media support to be extended to them.