---
The Charming Lass from Kolonnawa who had been sulking for some time is somewhat cheery again, they say.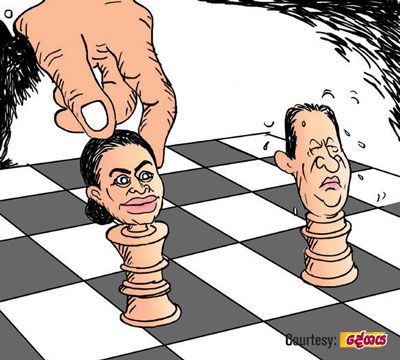 This change had come over her after being nominated as a member of the Central Committee.

Quite recently the Lass received news that made her happier still: that the party hierarchy had decided to field her on the Colombo district list as the organiser for Kolonnawa, the stronghold of her slain father and to shift her arch rival Dumi to Avissawella.

Dumi who has pitched camp in Kolonnawa is unhappy over the new development. But this setback is nothing compared to the other problems he is facing at the moment, they say.