---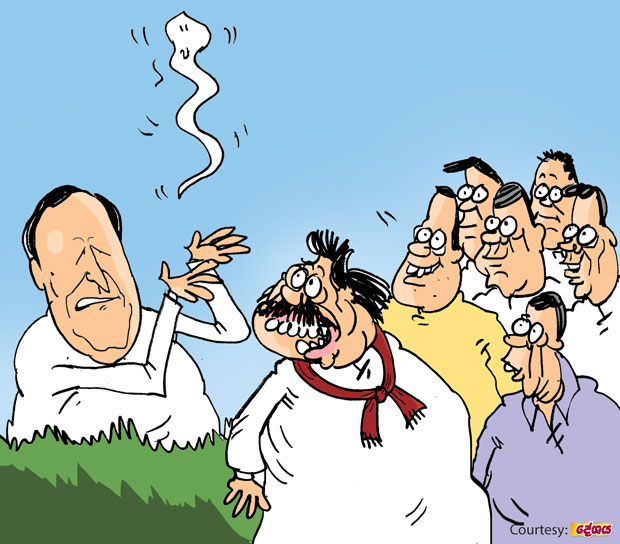 A political secret that a learned purohita from Kandy revealed in public the other day created a sensation in political circles.

Addressing a public meeting in his home turf, the learned purohita of CCS fame told the gathering:
"I am going to tell you something that has remained a top secret so far. Our Loku Mahattaya had decided at the outset to offer the chair of our party to our former boss. But the former boss declined to accept the post and this has now led to a crisis in the party."

Startled by this revelation, the JO stalwarts rushed to the former leader's official residence. They asked him whether there was any truth in the 'secret' revealed by the learned purohita.

The former boss had greeted this query with a loud guffaw. After recovering himself, he said: "He is not so mad as to offer me something that he got with so much of effort. I too am not so mad either to refuse an offer like that!"